The Australian Manufacturing Workers Union (AMWU) has called on Qantas to reconsider its decision to move jobs overseas following the company's announcement that it will be closing its maintenance plant in Avalon, Victoria, next year.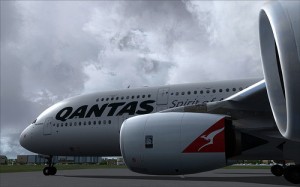 According to an article featured on Reuters, Qantas has cited "viability issues" as reason for the closure of the plant.
The announcement will deliver another crushing blow to the country's ailing manufacturing sector and the industry in Victoria, following the imminent closure of the two Ford Motor Co Australian motor plants due in 2016 because of strong currency and high costs.
According to airline's officials, the gradual retirement of its Boeing 747 fleet has resulted in the reduction of the factory's workload, which compelled the management to reach the decision to close the facility.
The airline will carry out the remaining maintenance work in other maintenance sites in Germany, Singapore, Hong Kong, Britain and the US.
AMWU State Secretary Rohan Webb stated his concern over the developments saying that the closing of the Avalon-based facility will have great economic repercussions that will be felt across the entire industry.
Mr. Webb called on the company to relocate job positions to the Queensland facility.
"If jobs cannot stay at Avalon they need to stay in Australia. We encourage Qantas to relocate positions to the Queensland facility before considering the drastic move of offshoring." Mr. Webb said.
"Qantas are threatening to send the work of 300 people offshore, people who are highly skilled and a great asset to the manufacturing workforce."
Qantas Domestic Chief Executive Officer Lyell Strambi also indicated the possibility of further reductions in the airline's 4.400 engineering staff in Australia.
"Our fleet is now the youngest it has been in two decades and more modern aircraft have up to half the maintenance needs of older ones," Strambi told reporters in Sydney. "This will mean ongoing changes to our engineering operations in order for Qantas to remain competitive."
According to Mr. Strambi, the company will retain its heavy maintenance facility in Brisbane and will continue to conduct the majority of its maintenance in Australia, thus quashing the suggestions that Qantas will move the bulk of the work in Australia.