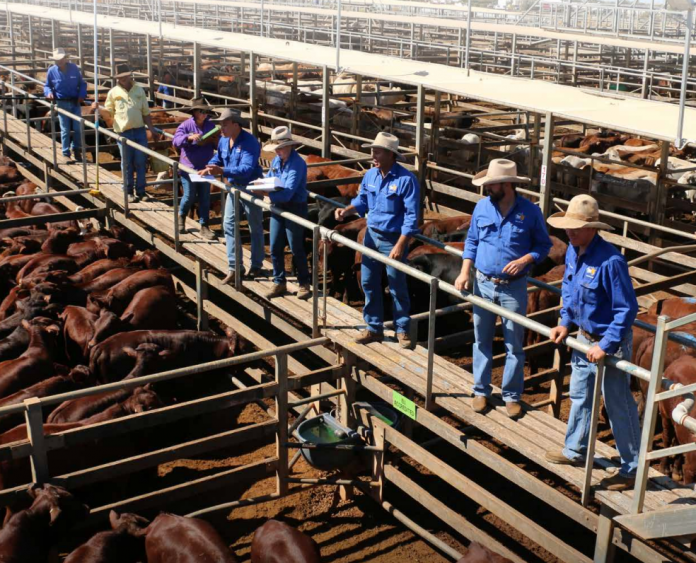 The Queensland Government has released a new three-year strategy aimed at growing the state's $1 billion beef processing industry – already the largest in Australia.
Developed in consultation with major beef processors and industry representatives, the Queensland Beef Processing Strategy 2019-2022 was designed to place downward pressure on processing costs and ensure the industry can capitalise on emerging product and market opportunities, particularly those from the growing global middle-class.
Premier Annastacia Palaszczuk, who released the beef strategy during the annual RNA Exhibition in Brisbane, said the strategy has been prepared to address the high costs of processing relative to global competitors, the extreme climatic conditions and weather events, the exchange rates and cattle prices.
She said the benefits of a strong processing industry extend right across the beef cattle supply chain, with other meat processing industries also expected to benefit.
"The industry is integral to the total beef cattle supply chain, from regional producers to shipping ports, and we have developed the strategy in consultation with major beef processors and industry representatives," the Premier added.
Minister for State Development, Manufacturing, Infrastructure and Planning Cameron Dick described the strategy as 'a blueprint' for Queensland to be 'the protein provider of choice for the Asia Pacific region and beyond for the next century'.
"By enhancing engagement with industry, ensuring the efficient movement of livestock and freight via road and rail, building and retaining a skilled workforce, and investing in supply chain and processing efficiency we will continue to grow this vital industry," Mr Dick said.
"The beef processing sector will benefit from manufacturing development initiatives under the 10-year advanced Manufacturing Roadmap including new regional manufacturing hubs in Rockhampton, Townsville and Cairns, and the whole-of-state Advanced Robotics for Manufacturing (ARM) Hub."
Premier Palaszczuk also reflected on the recovery challenge being met by flood devastated producers and the encouraging export figures.
She said the 'unprecedented event' was met with 'unprecedented response' which saw the Government announce more than $90 million in grants and concessional loans to helps flood-ravaged communities in north and north-west Queensland to get back on their feet.
"Of the assistance to primary producers, $45M went to beef producers who are rebuilding after hundreds of thousands of head of cattle were lost," the Minister concluded.
Image credit: https://www.dsdmip.qld.gov.au, courtesy of Maranoa Regional Council