Premier and Minister for the Arts the Honourable Annastacia Palaszczuk has announced that applications are now open for the Queensland Government's $40 million Business Development Fund.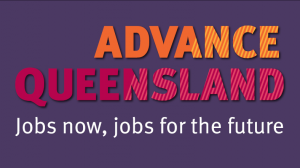 Under the scheme, the Government will provide matching investment contributions ranging from $125,000 up to $2.5 million, alongside private sector co-investors to assist businesses in turning their ideas and innovations into commercial realities.
"Our Business Development Fund will ensure both start-up and established businesses have the funding they need and are supported by a co-investor who will provide invaluable expertise and advice to mentor and grow these ventures," Ms Palaszczuk said in her address at the CEDA State of the State.
"We need to create more small to medium enterprises in our state that can hopefully grow into business powerhouses. Because they are the innovators. They are the profit-makers. And above all, they are the job creators. If you build the right business model and meet the criteria, we will back you, because my Government has a lot of confidence in what Queensland has to offer. This is another example of business and government working together to establish a much needed, mature venture capital market for start-ups in Queensland."
Ms Palaszczuk also pointed out that it was imperative to diversify into emerging high growth sectors, such as biofuels and robotics.
Treasurer Curtis Pitt said the Fund would be administered by the Queensland Investment Corporation on behalf of the Government to get maximum advantage for businesses and investors.
"The business sector is getting behind our Government's innovation agenda. As well as the Governments financial backing the Business Development Fund is about growing a pool of angel investors and expanding venture capital market in this state – something we have been short of in recent years," Mr Pitt said.
"But if we can show that our best ideas – our best innovations, our best biomedical advances, our best discoveries – are business worthy, then that investment pool will grow. And that is why Government is stepping in. We want to lead the way when it comes to investing, to point those angel investors in the right direction."