Quickstep Holdings yesterday welcomed Australia's Prime Minister Malcolm Turnbull at its Waurn Ponds facility in Victoria.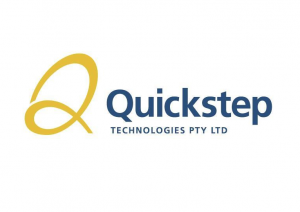 During his visit, Mr Turnbull toured the company's new advanced composites manufacturing operation and announced the Coalition Government's commitment to a $20 million Jobs and Investment package for the Geelong region.
"We are delighted to welcome the Prime Minister to our Waurn Ponds facility which is now in production supporting automotive contracts for Ford, Thales and the Korea Institute of Science and Technology," said David Marino, CEO and Managing Director of Quickstep.
"We have also begun collaborative projects with several multinational companies using our patented Qure and resin spray transfer (RST) technologies. Our global R&D centre is making great progress as we invest to raise Qure's volume production rate."
Mr Marino said Quickstep has completed the first set of composite parts for Thales Australia's Hawkei light protected vehicle using RST as the exclusive supplier of Hawkei bonnet, side skirts and mud guards.
"The company will deliver ten sets of parts – comprising more than 150 individual components – for testing by end-September 2016. Thales Australia will supply 1,100 Hawkei military vehicles and 1,000 trailers for the Australian government," Mr Marino added.
The company is also manufacturing carbon fibre air intake ducts for the Ford Falcon XR6 Sprint sportscar, which is the first mass-produced Ford passenger vehicle globally to have a carbon-fibre air intake duct factory-fitted.
In addition, Quickstep is engaged in development projects with several tier-1 industry suppliers. These projects are co-funded by Quickstep and its collaboration partners – including two leading vehicle manufacturers, a global aircraft manufacturer, and a French naval shipbuilding company (DCNS) – and are expected to lead to niche production contracts.
Quickstep operates from state-of-the-art aerospace manufacturing facilities at Bankstown Airport in Sydney, NSW; the aforementioned production site for automotive parts manufacturing and R&D/ process development centre in Waurn Ponds; and a development and customer support operation in Munich, Germany.
The company's automotive division has been supported by a grant of $1.76 million through the Geelong Region Innovation and Investment Fund (GRIIF), an initiative funded by the Federal and Victorian governments and Ford Australia.