Quickstep Holdings – the world leading manufacturer of high-grade carbon-fibre components for the aerospace and automotive industries – has announced that it has recorded an amazing 250% increase in sales for the six months to 31 December 2014, which means the company has tripled the sales reported for the first six months of 2014.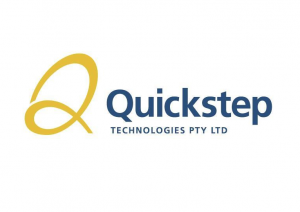 In a media release, the company also reported total revenue of $15.7 million for the same period, a significant growth in production of the Joint Strike Fighter and C-130J and a firm order book of $56 million.
"This sales increase demonstrates strong growth and indicates the progress we have made across all of our operations. Production continues to accelerate on our F-35 Lightning II Joint Strike Fighter and C-130J "Super Hercules" aircraft programs. The first commercial sale of the Quickstep Process for aerospace is nearing completion, and we secured a substantial GRIIF grant to establish automotive operations in Geelong," said Quickstep Chairman, Tony Quick.
"Our $56 million firm order book under pins Quickstep's expansion. Aerospace production of 200 JSF parts in the first half for Northrop Grumman exceeded 188 components delivered for the full 2014 financial year. C-130J production for Lockheed Martin is continuing at an approximate rate of three sets of wing flaps per month, and this milestone was achieved for the first time during the half."
Mr Quick further added that the company will continue to focus on developing Quickstep Process sales opportunities in both the aerospace and automotive sectors.
"We are delighted that Quickstep has been confirmed as a supplier to the Hawkei armoured vehicle. The company is also making solid progress to improve the resin spray transfer technology for the automotive sector," he said.
The company expects manufacturing sales to rise to more than $30 million, and total revenue is expected to exceed $35 million in FY2015.
"Demand for high-grade carbon-fibre products and expertise is increasing, and Quickstep is confident that its growth is sustainable. Deliveries for the Joint Strike Fighter (JSF) will continue to accelerate, and production for the Lockheed Martin C-130J will proceed at an approximate rate of three ship-sets of wing flaps per month," reads the company's media release.
Quickstep also announced that it will continue to invest in its Quickstep Process and resin spray technology for the automotive industry.