Prime Minister Tony Abbott officially opened the $93 million Australian Agricultural Company's (AACo) Livingstone Beef facility in the Northern Territory last Saturday.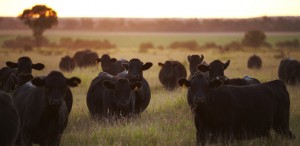 The facility is described as the most modern and technically-advanced beef-processing plant in Australia, which will process 220,000 head of cattle a year providing boxed manufacturing beef to domestic and international markets, including the US and Asia.
"We've been investing in Northern Australia for over a century and it is 95 years since our first investment in the Northern Territory – but we have never seen business opportunities of the magnitude we are seeing right now," said AACo Chairman Donald McGauchie in a media release.
"Asia's growing middle class is projected to number 3.2 billion by 2030 – and expected to double the region's food consumption by 2050. As a consequence, we are on the cusp of an export bonanza. AACo wants to see Northern Australia play a significant role in providing high quality food for Asia's mega-middle class."
The facility is located 50km southeast of Darwin and will employ 250 people. The company reports it will process up to 500 head of cattle a day at full capacity, producing export beef, hides and rendered products.
"Livingstone Beef provides new avenues for beef producers in the north to market their beef to Asia and the world. Having a state-of-the-art facility like Livingstone Beef in the north means that producers who had once held on to cattle because they were not suitable for live export and it was too expensive to ship to the east coast can now substantially improve their herds," said Mr McGauchie.
"Livingstone Beef has been operating for more than three months now and we are very pleased with the progress so far as we continue to ramp up to a full one-shift capacity of processing 500 cattle a day."