Quickstep Holdings, the manufacturer of high-grade carbon-fibre components for the aerospace and automotive industries, has secured a $3 million debt facility from Newmarket Financing Management Pty Limited and associates to finance the ongoing ramp up in production at its Bankstown Airport facility for aerospace manufacturing contracts.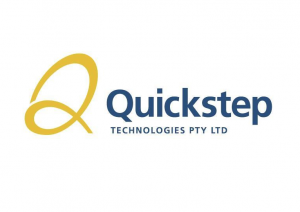 According to the company's media release, this short-term working capital must be drawn down in tranches of $1 million within an 18-month timeframe, with interest rate of 12% payable monthly in arrears.
"The facility will support Quickstep's strong growth as its deliveries for the F-35 Lightning II Joint Strike Fighter (JSF) and Lockheed Martin C-130J Super Hercules programs accelerate. Quickstep completed 188 JSF components in FY2014, increasing production to 200 parts delivered in the first half of FY2015. JSF production continues to ramp up," it says in the media release.
"Production of C-130J ship-sets has expanded from seven ship-sets in FY2014 to 14 ship-sets in the first half of FY2015; and is expected to continue at an approximate rate of three ship-sets per month. Quickstep's anticipated significant growth in manufacturing activity is on track and manufacturing sales are expected to grow from $12 million in FY2014 to more than $30 million in FY2015. As the programs build they will generate strong cash flow for Quickstep in subsequent years."
Under the terms of the agreement, Quickstep will issue 25 million options to Newmarket to acquire ordinary shares in Quickstep on the following basis:
The exercise price will be the lesser of $0.25 or 25% above the issue price of any equity capital raising up to $10 million undertaken prior to the exercise of that tranche of options;
The options can be exercised at the discretion of the option holder at any time, other than during nominated blackout periods that relate to the release of Quickstep's periodic ASX financial reports;
The options must be exercised in tranches of not less than 2,000,000;
The options will be unlisted;
Shares issued upon exercise of the options will rank pari passu to other ordinary shares of the company.
The Option Deed governing the options to be issued by Quickstep to Newmarket also gives Newmarket the right to participate in any equity fundraising conducted by Quickstep within 18 months of the Completion Date of the Option Deed. Such participation would be at the same price as other participants in the raising.
"We are pleased to secure this debt facility which will allow Quickstep to manage more effectively our increasing production capabilities. In the past six months, Quickstep has doubled sales compared to the previous full financial year; and the company has a firm order book valued at $56 million, with the majority of work to be completed in FY2015 and FY2016," said Quickstep's Executive Chairman, Tony Quick.
"In agreeing to the combined debt and option arrangement Newmarket has demonstrated confidence in Quickstep's ability to deliver significant growth which will add to the market value of the company, noting that the pricing on the options is at a premium to Quickstep's current share price and the 1 month, 6 month and 12 month volume weighted average prices (VWAPs). We welcome Newmarket as a business partner and look forward to strengthening our relationship with them."