The beloved Aussie Cadbury Dairy Milk chocolate has shrunk by 10% to 200 grams from 220 grams, but the price has remained the same.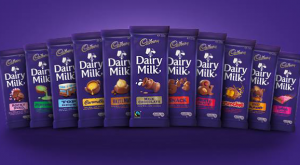 "Over the next few weeks, you will see something different about Cadbury family blocks. While our commitment to providing the same taste and quality of Cadbury chocolate you love remains, you will see a change in the size of our 210g/220g family blocks," the company said in a news release.
"Confectionery companies around the world are feeling the squeeze of increasing costs. At Cadbury, we're feeling it too. We've reached a point where we can no longer absorb these increasing costs into the price of our chocolate blocks. So we had to make a tough decision: increase the recommended price of Cadbury family blocks, or decrease the size? We chose to keep Cadbury chocolate affordable for families across Australia and reduce our family blocks by one row."
Cadbury has been in Australia for nearly a century. Its Dairy Milk brand has over half of the country's chocolate bar market, so the decision did not fare well with many Australians.
Disappointed customers criticised the company by writing posts on the company's Facebook page despite its claims that the decision will continue to support local manufacturing in Australia. Twitter outrage was also remarkable.
"We know this is important to Australians. This change lets us keep making Australia's favourite chocolate, so you can continue to enjoy the taste and quality of Cadbury," reads the news release.
According to ABC, the company has been going through a rough patch due to the rise in cocoa costs.