A third and most significant round of redundancies has been announced by Aurizon, formerly QR National, since the company was privatized under the Bligh Government.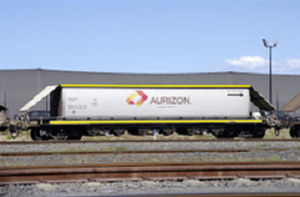 Only two years ago the workforce was comprised of more than 700 workers and has since then been reduced to just over 400.
Union officials say they are completely taken aback by the decision.
According to a media release, Australian Manufacturing Workers Union's Assistant Secretary Terry Bradley says "This was a brazen attempt to railroad unions and we won't let them cut us."
Unions firmly stand by their decision to fight against rail privatization since it has only resulted in job losses and cuts to maintenance and other services.
"Aurizon must stop outsourcing", adds Bradley.
84 positions are being made redundant at the Redbank facility in Ipswich, while 23 positions have been created at Rockhampton, according to an Aurizon spokesperson. The reason for the change is said to be a shift in the company's coal and freight haulage business to central Queensland.
The spokesman also added that the redundancy programs would be focused mainly on corporate parts of the business and that there would be no forced redundancies. Earlier this year the company announced plans to reduce costs by more than $230 million in labour costs and that the cutting measures were aimed at positive outcomes for customers and shareholders. The lay-offs made these last few years were mostly voluntary redundancies, according to Chief Lance Hockridge.
However, some sources speculate that Aurizon is considering shutting down some of its fiftyworkshops and yards nationally.
The official announcement further states that all staff is eligible to apply for the newly created positions and seek redeployment to new roles. Devastated workers held an emergency union meeting since the decision was made without any consultations with the AMWU or other rail unions. Workers have two options, accept a redundancy payout or relocate to Rockhampton. Further details are yet to be ascertained regarding this latest blow for workers.