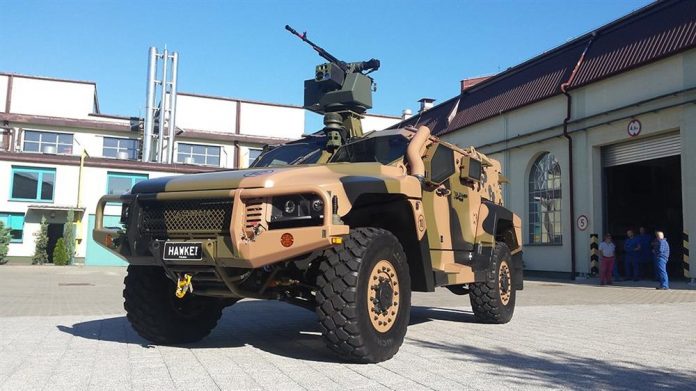 Thales Australia has contracted SA-based electronics manufacturer REDARC to provide a Dual Power Solution for its Australian made Hawkei Protected Vehicle.
Based on their proven off-the-shelf technology, the REDARC DPS is a DC Power Supply that provides constant, regulated power for all sensitive load requirements.
Featuring in-built protection against spikes/surges and reverse polarity, it boasts a wide input voltage range of 9 to 32 volts and selectable voltage output for several loads such as critical automotive control systems, radios, computer and communications.
Because it fully encapsulated in the company's silicone elastomer, the DC Power Supply can be mounted externally on the vehicle and can be used in marine applications.
REDARC's Managing Director and owner Anthony Kittel believes his company is uniquely positioned to support Defence requirements both now and into the future.
"Over the past 5 years REDARC has established itself as a key SME in the Australian Defence sector," Mr Kittel noted.
"REDARC have been recognised for successfully delivering products to the Australian Defence Force and for our ability to meet the stringent standards and requirements of the Australian Defence Organisation."
Image credit: https://www.redarc.com.au/