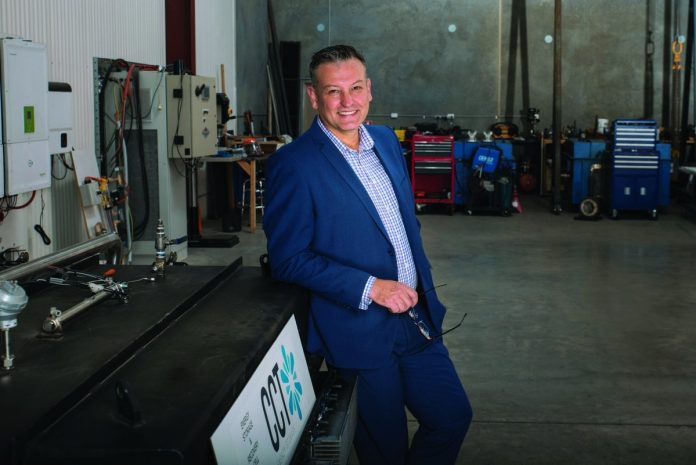 South Australian company CCT Energy Storage yesterday unveiled "TED" – the world's first working thermal battery that accepts any form of electrical input to store electrical energy as thermal energy.
Capable of storing energy at more than 12 times the density of its lead acid counterparts, this readily scalable Thermal Energy Device was designed to significantly reduce power costs while providing versatile and long-lasting energy with little to no environmental effect.
TED will be manufactured at the company's Lonsdale plant and will be used to power remote communities, commercial businesses, telecommunications networks and transport systems.
CCT Chief Executive Serge Bondarenko said CCT will supply at least 10 TED units to commercial customers this year, with production expected to increase to more than 200 units by 2020.
"We believe energy is a resource that should be accessible to all corners of the globe – and that means it's vital to provide an energy source that's cost effective, environmentally safe and sustainable," Mr Bondarenko continued.
"TED's scalability means it can be used in small scale 5kW applications to large scale applications of hundreds of megawatts of instantaneous power," Mr Bondarenko said.
"And unlike some renewable energy sources, TED can manage input variations, produce base load output and charge and discharge simultaneously – minimising energy wastage and making it applicable to numerous commercial industries."
TED will also be available in the European market as part of CCT's reciprocal manufacturing agreement with MIBA Group which will see the European energy company exclusively manufacture and distribute the device to Denmark, Sweden and the Netherlands.
Image credit: twitter.com/EnergyCct