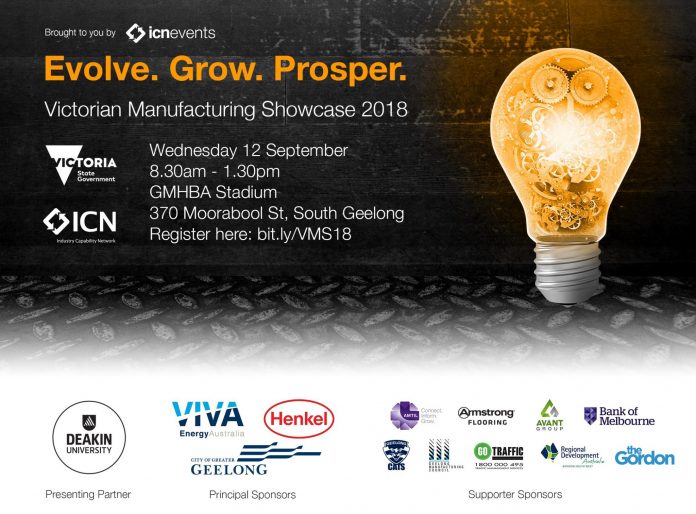 The Victorian Government and Industry Capability Network will be staging the Victorian Manufacturing Showcase for the fifth consecutive year, this time in Geelong.
Titled "Evolve. Grow. Prosper", the event will take place 12 September at the newly redeveloped GMHBA Stadium in the iconic Kardinia Park precinct.
The 2018 Showcase will provide an invaluable opportunity to hear from some of the most innovative local companies present on their opportunities, and challenges to evolve, grow and prosper in a changing landscape.
Much like last year, the event will also feature local manufactured products and vehicle displays, a true showcase of the best and brightest of Victorian manufacturing.
Registrations for this free-to-attend event can be made at: https://www.eventbrite.com.au/e/victorian-manufacturing-showcase-2018-tickets-48114896952.
Image provided