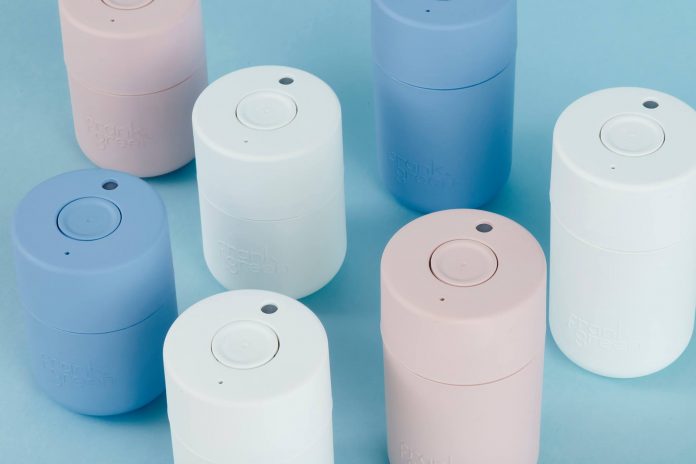 frank green is on the lookout for Australian stainless-steel manufacturers that would produce the company's famous stainless-steel  reusable cups in Australia.
The Australian made licensee, which already produces all of its reusable cup products in Australia through a local manufacturer, is now looking to replicate this for its stainless steel range.
Founder and Chief Executive Officer Ben Young said producing their best-selling stainless-steel product range in Australia would guarantee superior quality and improve the company's competitiveness and responsiveness to the marketplace.
"Much of our success is attributed to manufacturing locally. When we come up with a product or idea, we are able to run to market very quickly and meet our consumers' needs, we have become obsessed with becoming consumer centric," Mr Young continued.
"The product quality in Australia is also amazing, and if on the rare occasion there are any issues, we don't have to ship our stock and wait before we can establish problems, it's always something that we can fix very quickly.
"As a company, we need to stay focused on innovation, marketing and sales and that's the reason we need an amazing local manufacturer to help us create our stainless-steel products. We want them to give us the quality and speed of service that we are used to from our plastic product manufacturer in Australia."
Australian Made Campaign Chief Executive Ben Lazzaro welcomed frank green's efforts to commit to manufacturing in Australia for the long term.
"Manufacturing in Australia creates jobs, supports economic development and promotes prosperity in our communities, all of which have a positive flow-on effect for all Australians," Mr Lazzaro said.
"We encourage more companies to follow in frank green's footsteps and actively seek out opportunities to bring their manufacturing to Australia. After all, we know discerning consumers seek out high-quality Australian products in the market place."
Image credit: frank green Facebook page