Construction and mining services company Brierty Limited and joint venture  partner Karlayura Construction Services Pty announced last Thursday that Rio Tinto has awarded them with a $9.9 million contract under which the Brierty Karlayura Joint Venture (BKJV) will upgrade the main access, village and airport access roads at the Rio Tinto Angelas Mine Site in Western Australia.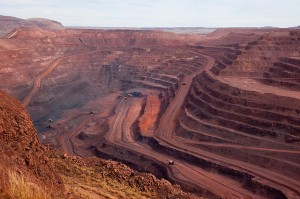 According to the ASX announcement by Brierty, the project is set to commence this month and be completed within eight months.
"This project is exactly in line with what the BKJV was established for- to target civil infrastructure works that provides our clients with the opportunity to engage and assist in the development of another independent Pilbara Aboriginal contracting company," said Peter McBain, Managing Director of Brierty.
The BKJV was established in July 2013 with the aim to pursue civil and maintaining infrastructure works in the Pilbara region and the Angelas Mine project is the first large project the joint venture has landed since its establishment.
"We are very proud of our achievements in supporting Aboriginal employment and business opportunities in the Pilbara, which is an important element of our Reconciliation Action Plan."
"We are very pleased to be working with Brierty and for the Brierty Karlayura Joint Venture to be given the opportunity to provide real industry building capability for Pilbara Aboriginal businesses," said Brian Tucker, Managing Director of Karlayura Construction Services Pty Ltd.