Food manufacturers are lamenting over the rising costs of labour and electricity in Australia which have caused some businesses to shift jobs and production offshore.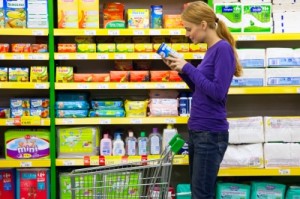 As Australians head to the polls today, we focus on the tough economic conditions that the food and grocery manufacturing sector is facing.
In a feature on ABC Rural, food manufacturer Shiran De Silva says his business cannot employ more people because they can barely keep their head above water due to the cost of labour and electricity.
"In fact, I work on weekends personally with one other staff member to run the machines, simply because electricity is 50 per cent off during the weekends, so therefore I've got no weekend," says Mr. De Silva, who runs a small-scale business that makes samosas and Indian snacks for restaurants.
In the ABC report, Australian Food and Grocery Council Chief Executive Gary Dawson says the challenge for whoever will win today's election would be to install policies that will retain a strong and vibrant food and grocery manufacturing sector in Australia. Dawson says the manufacturers have little ability to pass labour and energy costs onto consumers.
"At the retail end, you've got retail price deflation in the supermarkets. So that, combined with a high Australian dollar, is imposing a significant squeeze on Australian food and grocery manufacturers."
Both parties have earlier promised funding for manufacturing companies should they emerge victorious in the polls. Coalition pledged funds for Cadbury, while Labour committed to Simplot and SPC Ardmona, while also adding food skills training centres in regional areas to their policy.
Coalition has also promised to abolish carbon tax while Labour says it will reduce carbon tax.
Despite these promises to invest in companies and lower energy costs, food industry consultant David McKinna says the better approach would be tax incentives to help firms invest in modernising facilities.
"It would give people the incentive to invest in new technologies that would make us more competitive, and also more innovative to come up with new products that are different."
As promising as the policies sound Mr. De Silva says he has not seen any plan coming from either party that would sway his vote.
"No, it's not worth looking at any of them," he said.