Food processor SPC Ardmona has partnered with major retailer Woolworths to convert the supermarket chain's own brand packaged fruit category to 100% Australian-sourced product.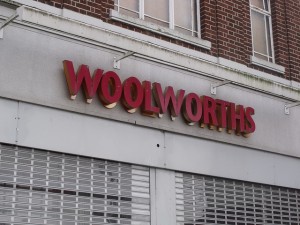 According to the media release the agreement will have an immediate impact on the fruit intake required for the 2014 season.
SPCA Managing Director Peter Kelly says it was a great decision for the company and its growers.
"This commitment to Australian grown and produced products is exactly what the industry and our Australian farmers need," said Mr. Kelly.
The volume generated by this decision from Woolworths equates to approximately 50,000 fruit trees per year in the Goulburn Valley. These are trees which may have otherwise been destroyed."
"We've been working very productively with Woolworths in recent months to improve the competitiveness for all our Australian grown brands and this decision by Woolworths shows that they are willing to back our industry, our company and our farmers."
According to Mr. Kelly SPCA would meet with each of their 118 growers in the coming weeks to discuss the impact of the agreement on their expected tonnages.
Woolworth's first has to sell their imported stock on hand and once that is cleared, Mr. Kelly says it will move on to 100% Australian made can fruit in the category.
The announcement of the SPCA-Woolworths decision comes a couple of days after Innovation Minister Senator Kim Carr said the Federal Government would be investing $25 million to modernize SPCA's food processing facilities.
The pledge coming from the Labor Government comes with several conditions that were welcomed by SPCA, including a commitment from the company that it will keep its operations in the Goulburn Valley, and that Coca-Cola Amatil will invest in the project as well.
SPCA has also announced that should it be successful in receiving investment from the governments it would be closing down its Mooroopna and Kyabram manufacturing plants as part of its steps to becoming more efficient.
The company has decided to consolidate its equipment and manufacturing in its Shepparton site. Mr. Kelly says the big news is that once they get all the production equipment in place, including packaging and the means to develop new products, they can participate in the growing $2 billion snack market where they only have a one percent share.