Rockwell Automation's has introduced the latest release of the PlantPAx modern distributed control system (DCS) which integrates new enabling technologies to improve automation productivity and enhance plantwide process control.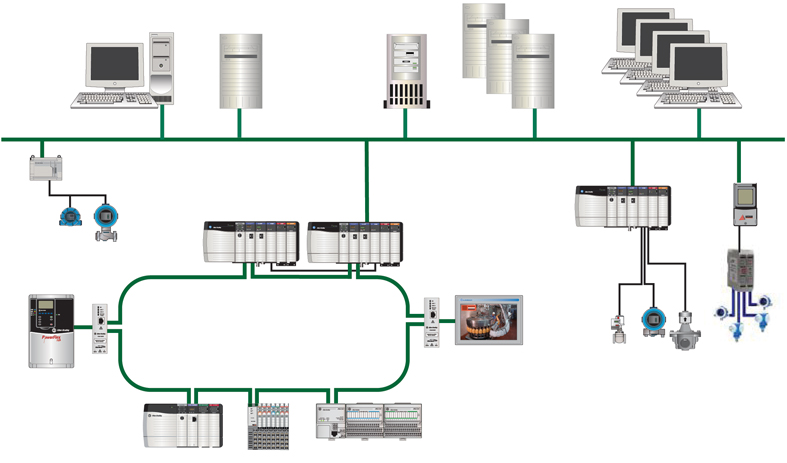 The system's new capabilities include a more productive design environment to enhance automation productivity, easier adoption of new enabling technologies to improve user experience and enhanced control capabilities to help meet operational goals.
"The latest release of our modern DCS platform focuses heavily on improving automation productivity," said Jason Wright, PlantPAx system marketing manager, Rockwell Automation, in a press release to Australian Manufacturing.
"The system now includes pre-built process control strategies to help users greatly reduce the effort and risk to deploy new applications, which helps improve their time-to-market."
The updated PlantPAx system now includes expanded estimation, design and development guides to provide operators with reliable and accurate system configuration.
"The updated documentation and design capabilities help dramatically increase automation productivity; decrease the time required to deploy a maintainable and modern system; and reduce life-cycle costs," reads the press release.
"New pre-built control strategies developed within the Rockwell Automation library of process objects provide a consistent user and maintenance experience."
Leveraging network improvements and built-in mobility, the PlantPAx system delivers an improved and reliable user experience.
"Expanded industrial Ethernet switches support Layer 3 topologies, enhancing scalability for a variety of applications. Smaller control systems can now be integrated into larger enterprise networks with a common, fully supported network infrastructure," it says in the press release.
"The network switches include embedded Cisco technology to integrate and translate operations technology (OT) and information technology (IT). This makes it easier for process operators to configure and manage system networks."
Additionally, the latest release of the PlantPAx system also includes a mobile component that enables users to create displays and interact with process data across any HTML5-compliant mobile platform. Responsive to the user's specific device, the software allows operators and plant managers to access and view performance metrics and data analytics in their preferred format.
The updated system also offers enhanced control capabilities, with its new built-in control features – such as integrated PlantPAx model predictive control (MPC), alarm management and batch management – now operating in a common environment, helping to improve plant efficiencies and operational performance.
"Control-based PlantPAx MPC provides the ability to predictably manage external and complex process disturbances, and maximise process performance up to process constraints. This allows continuous improvements within the process while reducing waste and variability," reads the press release.
"The updated system also leverages the recently introduced batch application toolkit to help reduce the risk, time and cost of implementing batch control systems. Containing documentation, application examples and sample code, the toolkit gives engineers a starting point to build and maintain a consistent batch control system. It also provides flexibility to customize system elements for increased functionality."