Another "kick in the gut" for Australian manufacturing: South Australian Rossi Boots, the century-old Aussie company which has supplied boots to Australian troops during both world wars, has lost the valued defence contract to cheaper imports.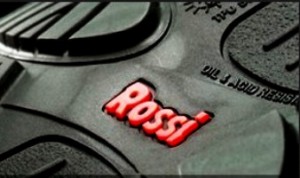 The Adelaide-based company was reportedly told that it did not meet the value-for-money criteria under commonwealth purchasing rules, losing the contract to manufacture around 100,000 pairs of non-combat boots, worth up to $15 million over five years.
According to the article on The Herald Sun, Rossi Boots' Chief Executive Neville Hayward said the contract would have meant a secure future for the company.
"What we are looking for, for a start is a fair go. We manufacture here, we base our business here, we pay our taxes and comply with all the requirements of employing staff and conducting a business," he said.
My Hayward travelled to Canberra yesterday in order to plead with the Federal Government to reconsider their decision, claiming the rejected bid is another great blow to Australian manufacturing.
"It is such a big concern because manufacturing in Australia is challenging and we are finding all sorts of pressures on our business and our sales from products coming from all over the world. When we look at the current situation, many companies closing across Australia, that is now another missed opportunity for adding jobs to a company like ours," he told The Herald Sun.
As far as to why their bid was rejected, Mr Hayward said Defence told them the company "was technically noncompliant at this point in time", even though their tender met compliance.
"They said they had considered that we would cover that off as we had said in the tender," said Mr Hayward. So that didn't impact on the awarding of the contract. At the end of the day they largely said it was a value-for-money situation," said Mr Hayward.
According to News.com.au, Defence Minister Senator David Johnston has promised to investigate why Rossi Boots' bid was rejected in favour of imported footwear.
"I want to see the basis upon which we have discriminated in terms of the ultimate winner of the tender. If it is a matter of price and if I can do anything I will come back to you with what can be done," Senator Johnston said in Parliament.
The decision has also angered Independent South Australian Senator Nick Xenophon who is pushing the Federal Government to change procurement rules so that Australian manufacturing companies can have a chance at winning manufacturing tenders. Thanks to his persistence, he managed to have a meeting with Prime Minister Tony Abbott.
"He (Tony Abbott) is acutely aware of the issue and he has taken it very seriously," Senator Xenophon said.
"Rossi Boots has a soul (sole) in both senses of the word: in terms of tough durable boots and in terms of being a strong family company," he told reporters at Parliament House in Canberra on Monday.
The Senator wants the "deeply flawed" tender reopened by the Defence Materiel Organisation and is to hold further meetings with the PM's office later this week with a view to reforming procurement rules.
The Rossi family established the company in 1910 and is now one of the last Australian-based boot makers where the entire boot – sole and upper – is Australian made.