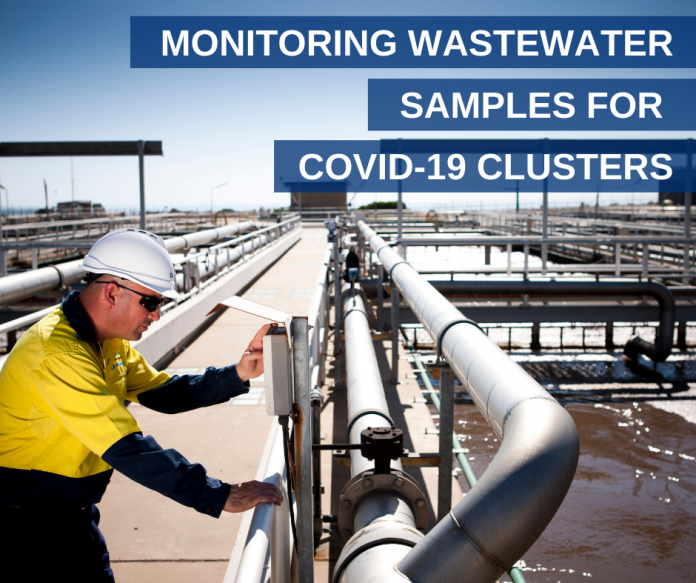 3D printed 'sewage submarines' are now part of South Australia's COVID-19 surveillance efforts to curb the spread of the virus throughout metropolitan Adelaide.
Designed by Monash University, the submarine-like devices will be deployed into Adelaide's wastewater network in a trial to see whether the new technology can effectively detect COVID-19 remnants in the state's sewer network.
"Testing and surveillance have been a key component of the Marshall Liberal Government's world-leading response to the COVID-19 threat," Minister Wade said.
"Our expert public health team has constantly been investigating innovations to keep the community safe and our economy strong."
Manual, regular testing at the Adelaide network began in November 2020, while several wastewater treatment plants saw testing as early as April 2020.
According to Minister Wade, current sample collection relies on expert water samples manually extracting wastewater before testing. With the mini-submarines ready for deployment, collecting samples will be automated.
Wastewater surveillance with the submarines eliminates the need for samplers to get COVID-19 testing prior to sampling.
Wade also added that the wastewater testing program is another way the Government is committed to preventing the spread of COVID-19 in SA.
Better samples
Capable of being submerged in wastewater for up to 24 hours within the full stream of untreated sewage, the mini-submarines will enable a higher resolution of testing results.
The 3D-printed 20-centimetre-long submarines are also expected to collect more representative samples of the wastewater and meet the demand for weekly wastewater testing.
"We are always looking at ways to boost our wastewater testing program and trialing this technology is part of our ongoing commitment to enhance our sampling and testing process," said Dr David Cunliffe, Department of Health and Wellbeing's Principal Water Quality Adviser.
"The perforated design of the device encases a swab or membrane that collects the sample, which is then tested for any trace of COVID-19."
While the trials are still ongoing, SA Water's Senior Manager of Water Expertise and Research, Dr Daniel Hoefel said that the technology is already putting in work.
"The sewer subs make our sampling process more efficient, and combined with the expertise of our field and lab teams, are ensuring we can continue playing our part in stopping the spread of COVID-19," Dr Hoefel said.
"We will use the results of the trial to determine whether to use this technology on an ongoing basis across more of our wastewater sampling points."