Saferoads Holdings Limited has announced the successful development of its first 100 kph crash-tested, non-anchored metal temporary barrier.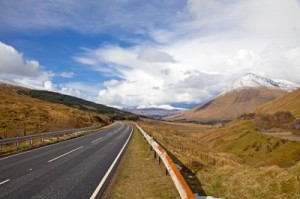 The Warrangul-based road safety solutions company says the product is still subject to approval of Austroads, the regulatory safety barrier authority.
The barrier will be available in Australia soon and the company is expecting it to create a "new strategic market opportunity" as it will be an alternative to the existing temporary safety barrier solutions in mainstream work zones.
In an ASX statement  Saferoads CEO Darren Hotchkin said he believes this is the next generation of temporary work zone safety barriers that will more suitably protect construction workers and commuters in work zones throughout Australia.
"With the speed downgrading plastic water filled barriers for work zones, the advantages of this solution over alternate barriers are its ease of portability (over concrete barriers), and its non-destructive impact on road pavements (as it doesn't require anchoring to the roadway)," Mr. Hotchkin said.
"Saferoads has traditionally been known for its innovative solutions in the road safety sector and this is another significant milestone to reposition the Company to again be the leading provider of road safety solutions in Australia."
Saferoads is the leading supplier of high quality and extensively tested traffic management and safety products.  Many of their products have undergone extensive testing and meet the stringent standards required by Australia, New Zealand, Europe, US and Canada.  The Saferoads range of products provides road safety solutions for every situation and budget.
Since 1992, the company has continued to experience solid growth, servicing State Government departments, local councils and road construction companies with a broad range of products designed to direct, protect and inform everyone who uses out roads.