The Group Training Association of Victoria has presented its Safety First app, aimed at reducing the risks of OH&S (Occupational health and safety) hazards for trainees and apprentices, who are statistically most susceptible to work-related injuries especially during the Christmas season.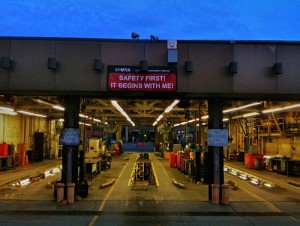 According to statistical data, November and December are the deadliest months for workers in manufacturing and transport trades, industries that are traditionally affected by the Christmas frenzy.
With that in mind, it is of the utmost importance to have safety procedures that are quick, effective and easy to use by the risk group that consists of inexperienced trainees and apprentices under the age of 25.
The new app developed by GTAV is designed to help new entrants to the workforce gain better understanding of OH&S in order to reduce the likelihood of potential work injury to themselves and their colleagues.
Gary Workman, Executive Director of the Group Training Association of Victoria, said "Our members employ 8500 apprentices and trainees across Victoria and are committed to ensuring their staff, particularly those that are on new work sites, or equipment and plant, have handy access to the safety information checklists they need."
"Now apprentices have the safety questions they should be able to answer right in their pocket. This is especially important for trades like plumbing, electrical and construction where apprentices can find themselves on a different work site, with different potential hazards, every day," said Workman.
GTAV's safety app will bring technology-enabled features into the traditional OH&S documentation, streamlining it and ensuring it is more site-specific.
The new app will have the capability of providing instant feedback to apprentices and will contain links with further information, as well as a "percentage completed" indicator that will highlight how much info each individual knows for each work site.