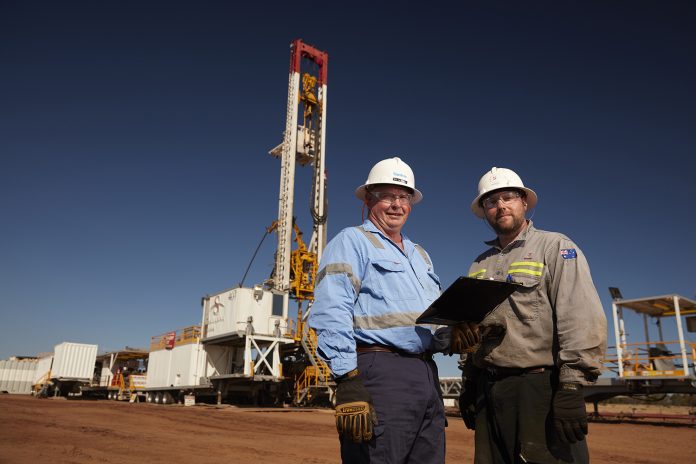 Santos and its GLNG partners will invest $900 million in gas developments in Maranoa, Western Downs, Central Highlands and Banana this year.
Mines Minister Anthony Lynham said the investment will generate about 400 Queensland construction jobs and boost the state's gas production to 70% of the east coast supply.
"This development will offer jobs, as well as significant local business opportunities, with 430 wells to be drilled, 420 km of pipelines to be installed and 670 km of powerlines to support the new gas infrastructure," the Minister said.
"We welcome this sign of confidence by Santos in Queensland as an investment destination. Queensland continues to be Australia's gas powerhouse, producing 70% of the total east coast gas supply."
Santos' Executive Vice President Onshore Upstream Brett Woods, said the company's was delighted to be in a position to support jobs and investment in regional Queensland.
"The Roma East Project is part of a $900 million capital investment that Santos and our GLNG partners will make in upstream developments in the Maranoa, Western Downs, Central Highlands and Banana regions this year alone," Mr Woods said.
"This project will add nearly 50 PJ a year to gas production in Queensland in 2020 – equivalent to about 8% of expected east coast domestic gas demand this year. This is great news for both the domestic gas market and our LNG exports."
Queensland Resources Council (QRC) Chief Executive Ian Mcfarlane said the move would unlock significant gas reserves in regional Queensland and increase supply to the domestic and export markets.
"Today's announcement will bring intergenerational benefits for the people of these regions and again demonstrates that Queensland is leading the way for boost east coast gas supply," Mr Mcfarlane remarked.
"More gas being produced is good news for all gas customers, both domestic and export. Queenslanders increasingly understand that CSG is an evergreen industry with billions more dollars invested in new fields to supply the LNG plants."
"The QRC congratulates Santos GLNG and Minister Lynham, who continues to lead a proactive approach to the development of gas in this state. We only hope that the other states follow Queensland's lead and open gas reserves to help fix the energy crisis households and businesses, especially manufacturers, along the eastern seaboard are facing."