Troubled energy giant Santos has announced that it will cut 200 jobs from its Eastern Australia business as part of a cost-cutting drive.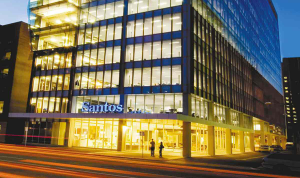 The company said that the organisational changes are in line with the objective of its strategic review announced in August to restore and maximise shareholder value.
"The job reductions together with additional initiatives to simplify the business will deliver approximately $100 million in cost savings across the company's Cooper Basin activities over the next three years," Santos said in the announcement issued yesterday.
"The job reductions are a part of a broader restructure of the Eastern Australia business to make it a leaner, more agile organisation delivering lower cost oil and gas from the Cooper Basin."
Most of the jobs to be cut now are roles based at the company's Adelaide headquarters. After the cuts, around 1,400 employees will remain employed by Santos in South Australia.
"These savings are in addition to the removal of 565 positions across the Company, 55% reduction in capital expenditure and 11% reduction in unit production costs announced in the company's first half results release on 21 August 2015," Santos said.