The Welding Technology Institute of Australia (WTIA) has called on the federal and state governments to legislate procurement policies that recognise the quality of Australian fabricated steel, consider whole-of-life costing, and mandate state-of-the-art risk management procedures in order to save Australia's steel industry.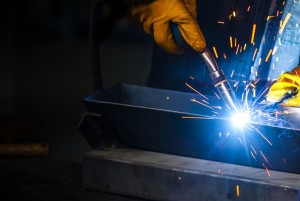 "It is not just steel production that is under threat but the entire value chain, including welding and fabrication, galvanising, painting and distribution. More than 100,000 people rely directly on steel for their incomes and countless others indirectly through related industries," WTIA CEO Geoff Crittenden said in a media release to Australian Manufacturing.
"Governments at all levels have brought the industry to its knees through their incompetence and indifference. They have failed to insist prime contractors responsible for infrastructure projects are bound by local content rules. Failure to manage subcontracting means crucial steel infrastructure components are being fabricated in backyards in China."
Mr Crittenden also commended "the courageous, pragmatic approach taken by BlueScope Steel workers, unions and management to help save a crucial part of the Australian steel industry".
Last week, BlueScope reached a Memorandum of Agreement with unions and employees at Port Kembla that will enable the company to achieve its $200 million cost reduction target.
Union leaders accepted hundreds of job losses, a wage freeze and a restructuring of work practices in order to prevent the closure of the nation's biggest steelworks at Port Kembla.
As part of the agreement, around 300 manufacturing jobs and another 200 supports and service positions will be slashed.
According to Mr Crittenden, governments should always aim for best value for taxpayer dollars, not just the cheapest price.
"In many cases Australian welders are retained to cut up and rebuild imported components, but you still can't make a silk purse out of a sow's ear. Taxpayers then bear the cost of lifetime maintenance. Where is the value in that?" Mr Crittenden asks.