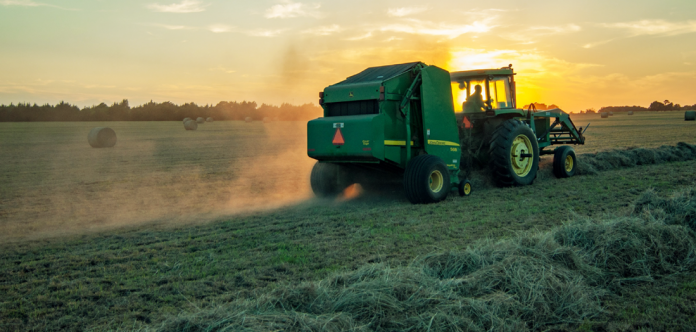 Australian biotechnology company Soil Carbon Company (SCC) has secured Government backing to develop a new technology that will help Australian farms become more drought resilient.
SCC is developing a microbial treatment for seeds with the potential to increase the level of organic carbon in their soil – enabling the soils to retain more water and improving the ability of crops to withstand extreme weather conditions.
The treatment could also reduce the amount of nitrogenous fertiliser used in agricultural production, further reducing emissions.
Minister for Energy and Emissions Reduction Angus Taylor said the Government will support SCC with a $1.7 million investment through the Clean Energy Finance Corporation (CEFC) to develop new ways to improve soil quality and reduce emissions in the agricultural sector.
"Australian farmers have long played an important role in looking at new ways to reduce emissions through better land use," Mr Taylor said.
"The Government is committed to supporting our farmers and agritech to develop innovative projects that will help to reduce emissions without driving up the cost of production or doing business."
"This investment is yet another demonstration of our technology-not-taxes approach to reducing emissions."
CEFC CEO Ian Learmonth said the SCC technology would not only offer Australian farmers another weapon in their battle against drought and extreme weather conditions, but would also contribute to lower greenhouse gas emissions.
"Australian farmers are keen early adopters of technology and look to science to improve the productivity of their land," Mr Learmonth said.
"By increasing the amount of water that can be stored in soil, the SCC technology could significantly bolster crop health and drought resilience."
"Healthier farms are also more valuable farms – by reducing fertiliser use, this technology could also help improve soil health and increase farm value."
SCC co-founder and CEO Guy Hudson said: "Even small increases in organic carbon levels in soil can reduce atmospheric carbon dioxide and increase agricultural productivity.
"Carbon is difficult to store in soils in the long-term, it naturally reacts with oxygen or water and is released back into the atmosphere. Our technology aims to overcome this by storing the carbon in more stable forms."
He said the technology also had the potential to offer 'another revenue stream' for farmers through carbon trading.
"Carbon offset trading has the potential to become one of the largest and most important markets in the world. We want to make sure farmers have the tools to add to this market and the platform to benefit from it," Mr Hudson continued.
"To rapidly develop these markets, we need to bring together a cross-industry community with the goal of accelerating our transition to a low carbon economy. That's why we are so excited to be working with the CEFC."
Image credit: https://www.cefc.com.au/