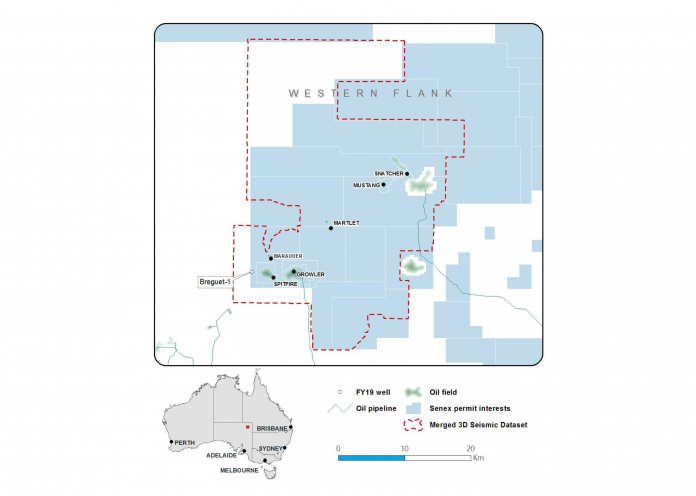 Australian oil and gas explorer Senex Energy has announced a Cooper Basin oil discovery from the first well of its FY19 drilling campaign, Brequet-1.
Located approximately 1.6 km west of the producing Spitfire oil field, the Breguet-1 oil exploration well was identified from the merged Liberator 3D seismic survey and was drilled to test sandstones of the Birkhead Formation within a four-way structural closure.
The company's Managing Director and CEO Ian Davies said the well is being cased and suspended and is expected to be placed on production in Q2 FY19 via a flowline to existing infrastructure.
"We are delighted to have made this oil discovery from the first well of our FY19 drilling campaign," Mr Davies added.
"The firm ten well FY19 campaign presents an exciting opportunity to drive growth and value from our western flank acreage, with a mix of exploration, appraisal and horizontal development wells."