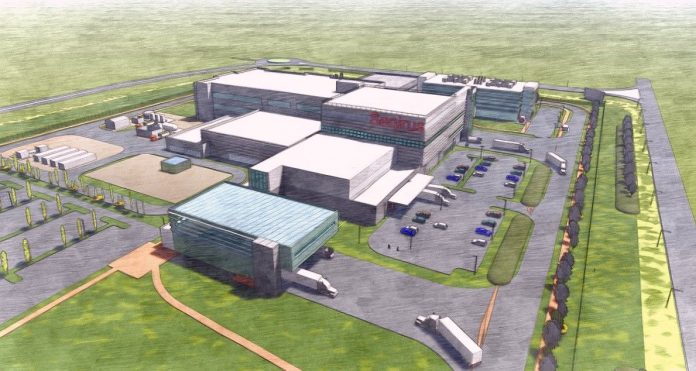 Seqirus, a subsidiary of Victorian-based global biopharmaceutical leader CSL, has inked an agreement with the Federal Government to develop a new high-tech vaccine manufacturing facility in Tullamarine.
Under the agreement, the global influenza vaccine company will invest more than $800 million to build the state-of-the-art facility at the Melbourne Airport Business Park, with operations expected to start in 2026.
Prime Minister Scott Morrison said the new complex would be 'the largest influenza vaccine manufacturing facility in the Southern Hemisphere', providing the ability to rapidly manufacture vaccines when responding to health pandemics in the future.
"Keeping Australians safe is my number one priority and while we are rightly focused on both the health and economic challenges of COVID-19, we must also guard against future threats," the Prime Minister said.
"This agreement cements Australia's long-term sovereign medical capabilities, giving us the ability to develop vaccines when we need them."
"Just as major defence equipment must be ordered well in advance, this is an investment in our national health security against future pandemics."
The Victorian Government helped secure the construction of the major new biotech manufacturing facility in Melbourne. The project is expected to secure more than 1000 local jobs, generate export contracts and ensure continuing support for hundreds of organisations estimated to be worth $300 million to the local supply chain.
The new facility will replace Seqirus' ageing production facilities in Parkville, Melbourne, where the company manufactures influenza and Q fever vaccine, as well as anti-venom for local snakes, spiders and marine creatures under an agreement with the Australian Government which is due to end in 2024-25.
According to The Age, the federal government will sign a $1 billion agreement with Seqirus to secure supply until 2036 of medical products that would otherwise be sourced from overseas.
Health Minister Greg Hunt said the agreement will see Seqirus invest $800 million in the development of the facility project, creating 520 construction jobs, commencing in 2021.
"This is a major milestone, ensuring that Australia can mass produce vaccines against future flu pandemics, as well as continuing onshore production of seasonal flu vaccines, Q fever vaccines and antivenoms," the Minister added.
Seqirus general manager Stephen Marlow said the new facility will have the capacity to rapidly scale up vaccine production in response to any future influenza pandemic and guarantee the nation with a priority supply.
"For more than 100 years CSL has been on the front line of the fight against influenza and we are excited to work with Victoria's world-class talent to deliver the next generation of influenza vaccine technology to Australia," Mr Marlow concluded.
Image credit: www.seqirus.com