A detailed complaint has been launched by a whistleblower on Gina Rinehart's Roy Hill Project citing serious allegations of abuses of the 457 visa system and workers.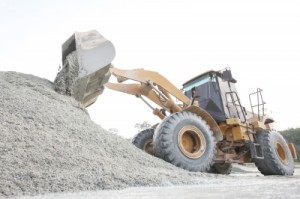 According to a news release from CFMEU, the whistleblower alleged that:
There are between 150 to 200 white collar 457 visa workers employed by the contractor Samsung C&T on the project, about half of whom are Korean nationals.
Most 457s are young workers, under age 30 or so and many are female workers.
The 457 visa workers working excessive hours – over 84 hours a week – and are grossly underpaid, with rates of only around $16 an hour.
Many 457 visa workers are not working in the occupations approved for their visas – a breach of the sponsoring employer's obligations.
The CFMEU has asked the Employment Minister Eric Abetz to initiate an urgent investigation into matter, with CFMEU National Secretary Michael O'Connor saying the alleged exploitation is a very serious concern given the state of youth unemployment in west Australia.
"There are an estimated 39,000 people under 30 in West Australia who are on 457 visas or working holiday visas," Mr O'Connor said. "And West Australia's youth unemployment rate is 9.7% and rising."
"With the Roy Hill project receiving 5,500 job applications, and nearly 10% of young people in WA out of work, why is the Abbott Government allowing contractors to continue to bring in 457 workers?"
The shocking allegation comes as Roy Hill Chief Executive Barry Fitzgerald asserted that the project no longer requires 457 visa workers because plenty of Australian workers were now available due to the downturn in construction.
"The Abbott Government should come clean and say where these jobs at Samsung C&T were advertised and for how long, how many Australian workers applied, and why were Australian candidates – particularly young people – not given the jobs?" said Mr O'Connor.