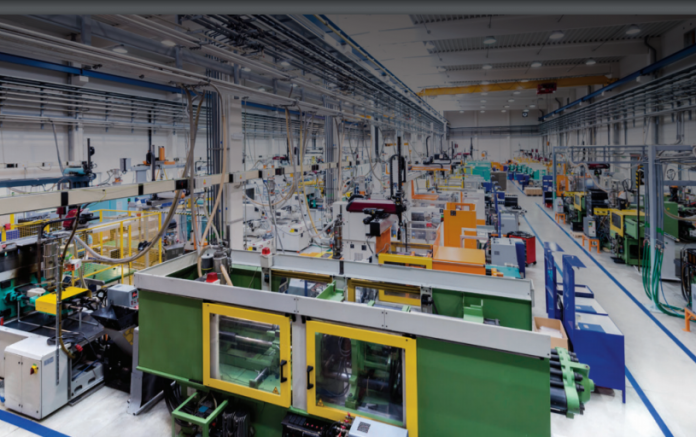 Seven Far North Queensland manufacturers will share in more than $2.5 million in funding from the State Government's $13.5 million Manufacturing Hub Grant Program to adopt new world-leading technology and processes and employ a total of 45 new workers.
Among the funding recipients is local manufacturer and innovator Norweld, which will receive $181,912 to upgrade their equipment and purchase a flatbed router.
Member for Cairns Michael Healy said the new equipment will make it easier for the company to cut and fabricate heavy-duty aluminium to produce ute trays and canopies for use in some of Australia's harshest conditions.
"Not only will this equipment increase Norweld's production numbers, it will reduce the time it takes to manufacture its products, and most importantly it will create job opportunities for five new workers and three new apprentices," Mr Healy added.
The grant funding is also supporting Australian Professional Galvanizing, CSF Industries, Cristaudos Industrial Electrics, EDMS Australia, Perrott Engineering and Tooleys Waterblasting.
CSF Industries will receive $425,000 grant to purchase a Zeman Scanning and Plate (SPS) Cleat Sorting Robotic System, whereas Industrial Electrics will receive $539,260 to purchase and install a state-of-the-art laser cutter and Nitrocube package.
Australian Professional Galvanizing will use their grant funding ($337,199) to purchase an automatic welder and StruMIS Fabrication and Manufacturing Management System Software Package (ERP system), while EDMS Australia will receive $150,449 to purchase and install a 3D scanner and 3D printers to replicate an object's geometry in minute detail.
The final two grant recipients, Perrott Engineering ($624,487) and Tooleys Waterblasting ($302,614), will use the funding to purchase and install a state-of-the-art new Multifunctioning CNC machine, and a robotic-controlled water blaster, respectively.
Minister for Regional Development and Manufacturing Glenn Butcher said the grants will drive growth and job creation for the regional manufacturing sector.
"Helping Queensland manufacturers grow their business, move into advanced manufacturing and employ more Queenslanders is why the Manufacturing Hub Grant Program was established," Mr Butcher said.
"The grant funding is also providing regional manufacturers with opportunities to onshore their production operations which strengthens Queensland's supply chains in these uncertain times and creates more jobs opportunities right here in Queensland.
"Seven North Queensland manufacturers can now purchase the very best technology and work through the economic challenges brought on by the global COVID-19 outbreak," the Minister concluded.
Image credit: https://www.dsdmip.qld.gov.au/