The Australian Water Association will host the National Water Policy Summit which will focus on setting the priorities to shape an "industry-led" water strategy to drive Australia's future prosperity.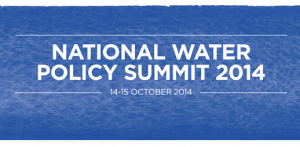 The event – which will be held at the Shangri-La Hotel Sydney on 14–15 October – will include some of the country's most influential and engaging industry leaders from the water, resources and agribusiness sectors, who will consider and seek to address the challenges facing these sectors and determine the priorities for a national water strategy in relation to:
Climate variability and how governments and industry need a new approach to planning;
Reforming how the water sector is regulated and structured;
Private sector participation in the management of our rural and urban water assets to expand our productive industries;
Adjusting community perceptions and values of water.
The policy summit dinner will be held on 14 October in the Grand Ballroom, Shangri-La Hotel, with keynote speakers Ann Burns, Growth & Strategy Lead for Asia Pacific, Accenture, and Karlene Maywald, Chair, National Water Commission, elaborating on:
Maximising opportunities to re-structure the water sector to drive future prosperity;
Launch of the 2014 Urban Futures Report.
The National Water Policy Summit debate will commence the following day and will feature distinguished speakers from across the water, agribusiness, resources and mining sectors, including:
Mike Harold, Principal Advisor – Water Policy, Rio Tinto
Kim Morison, Managing Director, Blue Sky Water Partners
Gerry Lawson, Chairman, SunRice
Thibaut de Crisnay, Managing Director, Veolia Water Technologies Australia
Prof. Quentin Grafton, Chairholder UNESCO Chair in Water Economics and Transboundary Water Governance, The John Crawford School of Public Policy, ANU
The full program for the National Water Policy Summit is available at: http://www.awa.asn.au/waterpolicysummit