Royal Dutch Shell has sold its petrol stations and Geelong refinery in Australia for an estimated $2.4 billion, according to reports from Fairfax Media.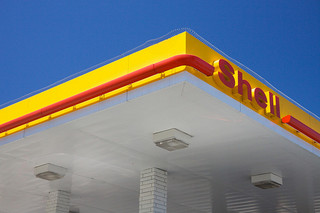 The oil giant sold its downstream assets to the world's largest oil trader, Dutch-owned Vitol and the Abu Dhabi Investment Council, winning over the group comprising Macquarie Capital and miner-trader Glencore Xstrata.
A Shell spokesman declined to comment on the report.
The sale is part of Shell's plan to offload up to $US15 billion ($16.7B) of assets globally over the next two years, under the leadership of Ben van Beurden.
Last month Shell sought to improve its return on investment by selling an 8 per cent stake in the Wheatstone and nearby Iago gas fields, as well as a 6.4 per cent stake in the related Wheatstone liquefied natural gas (LNG) project to the Kuwait Foreign Petroleum Exploration Company (KUFPEC).
Following the Wheatstone sale last month chief executive van Beurden said they were making "hard choices" in their global portfolio in order to improve on their capital efficiency, The Australian reports.
"We are refocusing our investment to where we can add the most value with Shell's capital and technology," he said. He added that Shell would remain to be a major player in Australia's energy industry.
The Geelong refinery has been on the market since April last year and Shell later broadened the sale to include its Australian petrol stations.
According to The Australian report it is understood that Vitol has plans to shut down the refinery, which would make Australia more dependent on the trading giant's Middle East oil supply base.
Shell is being advised by Bank of America Merrill Lynch.