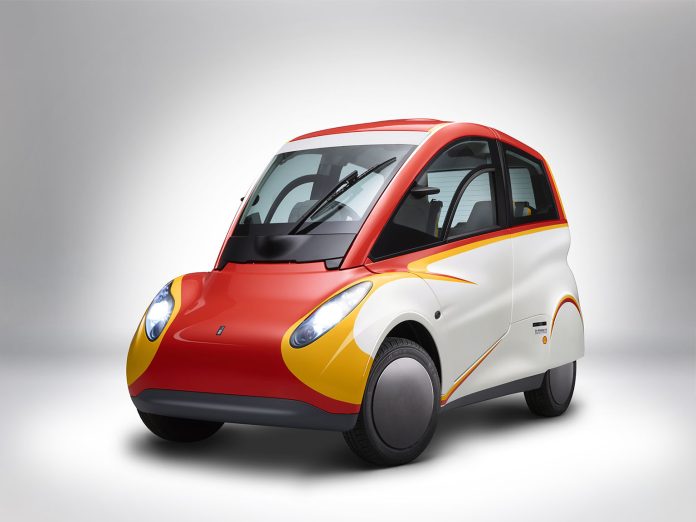 Shell has unveiled a concept car which, if it were ever to go into production, could deliver material reduction in energy use in the road transport sector.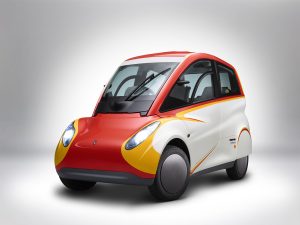 The concept car was designed around Gordon Murray Design's patented iStream platform and represents a radical rethink of the way in which cars are designed, developed and produced, combining cutting-edge lightweight technology – the car weighs just 550kg – with carefully chosen materials which have a low energy and CO2 footprint.
The car features a number of 3D printed components and uses recycled carbon fibre for its body that can be assembled for a quarter of the price of a conventional steel car.
Built through a process of "co-engineering" – whereby vehicle body, engine design and lubricants are all created together – the three seater car has proved to deliver a 34% reduction in primary energy use over its entire lifecycle when compared to a typical city car available in the UK.
Shell said independent testing and a rigorous life-cycle study showed that its concept car would use around half the energy required to build and run than a typical small family car available in the UK and 69% less than a typical sports utility vehicle available in the UK.
"The Shell Concept Car is a total rethink of the Gordon Murray Design T.25 city car produced in 2010 for which Shell produced a prototype oil to improve the vehicle's energy efficiency. The new car is the result of a co-engineering collaboration between world leading vehicle, engine and lubricant designers, with each of the three elements of the vehicle tailored to work optimally with each other," the company said in a press release.
"It takes a holistic view on energy reduction focusing on design material selection; reduced energy demand via aggressive downsizing, and streamlining while enhancing the efficiency of energy delivery through innovative engine design and lubricant formulation to minimise the impact in terms of overall energy lifecycle use."
According to the company, the car's gasoline consumption was measured using a "range of vehicle testing protocols" covering both steady state ad urban driving styles.
"Sample test results include a steady state consumption of 107 miles per gallon [2.64Litres per 100km] [38km/Litres] [89.1 miles per gallon US] at 70kmph/45mph and an improvement of 4.67g CO2/km on the New European Driving Cycle (NEDC) from the use of bespoke lubricants, equivalent to a 5% improvement in fuel efficiency compared to standard lubricants available in the UK," reads the press release.
Mark Gainsborough, Executive Vice-President of Shell's global lubricants businesses which backed the project, described Shell's concept cat as a "significant automobile engineering milestone".
"I'm very proud of what Shell's scientists and their partners at Geo Technology and Gordon Murray Design have achieved. Insights gained from this project could be transformational in terms of how we address energy use in the road transport sector. Energy use and climate change are major issues for society," he said.
"This project shows that if we use the best of today's technology, including cutting edge lubricants science, we could potentially have a major impact on energy use and reduce CO2 emissions. The improvement in economy derived from the collaborative design of engine and lubricant is impressive and highlights the enormous benefits achieved from close relationships between design partners. It also shows the powerful role that lubricants can potentially play in helping achieve CO2 reduction targets."