28 year old Kym Clark from Bowen, North Queensland, creator of the She's Empowered workwear line and its Baby Bump maternity shirt with pox pleats, has received high praises for her creation designed to accommodate growing pregnant bellies.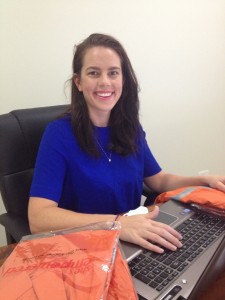 Celebrating the success of her maternity workwear for women in mining, construction and transport industries, Ms Clark said it was something that was sorely missed in the traditionally men-dominated working environment.
"I noticed my pregnant manager was forced to wear a men's high vis shirt unbuttoned over a singlet in a meeting last year," Ms Clark said.
"I was shocked to learn there were no maternity options for women in one of Australia's largest industries. That was the moment I knew something had to be done for women working in traditionally male dominated roles," she said.
Ms Clark said that eye-catching salary packages and the shortage of skilled workforce attracted many women to become part of the resource industry.
"Women work in all areas of the industry from administration to underground and open cut roles, and often work upwards of 50 hours a week. They deserve to wear a well-fitted uniform just like those women in any other workplace. How we feel in our clothes plays a significant role in our confidence levels, and our confidence levels are important in our work," she added.
The She's Empowered line also features two tailored high vis shirts for women in sizes 6 to 16. Currently, more than 300 women working in industrial capacities across Queensland, New South Wales, Western Australia and Northern Territory are wearing She's Empowered shirts.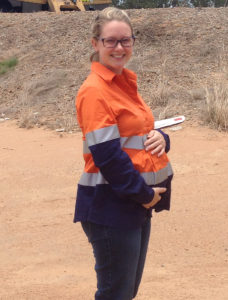 Rebecca Capper, Anglo American's Met Coal Diversity and Inclusion Specialist, has also praised Ms Clark for her achievement and effort to make the working environment more suitable and comfortable for women working in the resource industry.
"As International Women's Day approaches this year, our industry celebrates a giant leap forward in celebrating diversity in the workplace thanks to Kym's vision and determination," Ms Capper said.
"Kym is making history by giving expectant mothers working in traditionally male dominated roles a chance to enjoy their pregnancy at work in industry approved, appropriate clothing for the first time," she said.
Uniforms can be purchased at www.shes-empowered.com.au