Siemens PLM has announced the arrival of ST6, the latest version of its Solid Edge software, according to a press release from the company.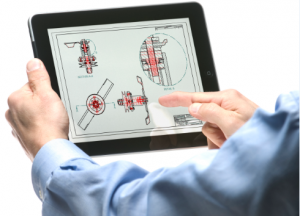 ST6 features several new enhancements in the areas of design, simulation and collaboration, which would allow it to perform tasks up to six times faster than the previous version.
Dan Staples, Director of Product Development, Solid Edge, Siemens PLM said the new version really has a good focus on synchronous technology.
"It's all about designing better. We have accelerated design processes so you're able to bring products to market more quickly. And of course it's also about reducing costs as well so we're talking about faster revisions and better data reuse that allow you to bring your cost down. So with ST6 there's never been a better time to start designing better with Solid Edge," Staples said in the video highlighting the new features of Solid Edge ST6.
Oliver Pellerin, the IT Innovation Manager for Groupe SEB, maker of Krups coffee machines, says the enhancements to the surfacing functions of ST6 have enabled them to create models 40 times faster compared to other CAD systems. Mr. Pellerin performed some early beta testing on the latest version of the software.
"Faster is better, but the quality of models is essential for the manufacturing process and the new inspection tools available in Solid Edge ST6 help us guarantee the inherent quality of the surfaces modeled. These along with other enhancements in Solid Edge ST6 will help us bring better products to market faster," said Mr. Pellerin.
The new surfacing functions of ST6 help create stylized designs up to four times faster while new sheet metal capabilities help create stamped parts up to five times faster. The software's simulation tools also automatically optimize designs up to six times faster to help lower costs without sacrificing product quality.
Karsten Newbury, Senior Vice President and General Manager, Mainstream Engineering Software, at Siemens PLM Software said the new features were driven by their strong focus to address their customers' needs to have products get to the market faster, and help designers create designs in a fraction of the time while still keeping the high quality standards.
"The Solid Edge system addresses all aspects of the design process – 3D design, simulation, manufacturing, design management, collaboration – and enables companies to make smarter product related decisions that result in developing better products more efficiently."
Aside from the enhancements to the software, Siemens PLM has also added Android tablets and the iPad mini support for its Solid Edge Mobile Viewer. Solid Edge users can also share and collaborate with one another through the new YouTube docking pane which gives users the ability to record, upload and directly share a modeling session on YouTube.