Specialty chemicals manufacturer Evonik has expanded its production of precipitated silica in Rayong, Thailand, as the company increases its current capacity for various industries including automotive, food, animal feeds, and paints & coatings.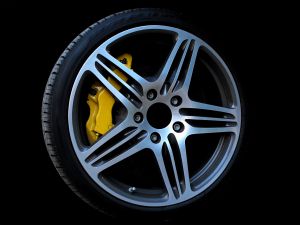 The combination of silica with silanes allows tire manufacturers to produce tires that have much lower rolling resistance. This reduces the overall fuel consumption by up to eight percent compared to traditional tires.
"Expanding our manufacturing footprint in South East Asia, Australia & New Zealand highlights our commitment to this region and allows us to better serve regional markets with state-of-the-art products and optimum solutions," said Peter Meinshausen, Regional President South East Asia, Australia & New Zealand, in a press release.
The expansion of the Thai facility using Evonik's latest technology features enhancements of the production process to ensure highest levels of safety, productivity, and quality of the overall production.
"With this expansion, we are strengthening our operations in Thailand," said Dr Florian Kirschner, Managing Director and Country Head Thailand. "This allows us to respond more quickly to changes in market demand and supply high quality products to our customers."
Evonik is one of the leading manufacturers of silica. The company has a global capacity of around 500,000 metric tons per annum for precipitated, fumed silica, and matting agents.