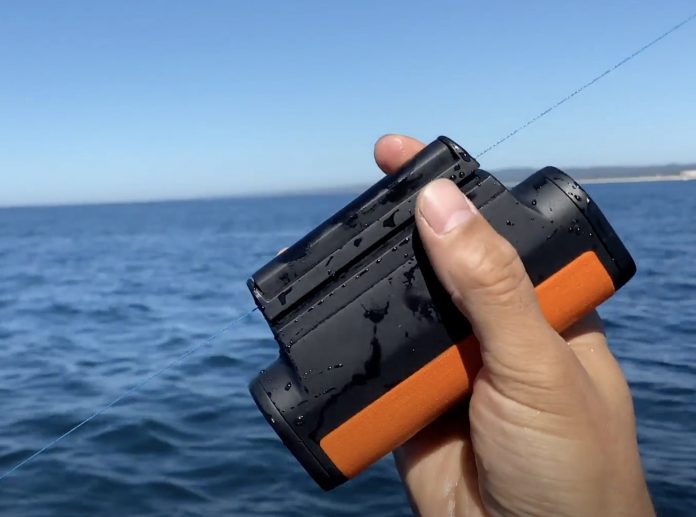 Brisbane based technology company Siren Cameras has secured a co-funding grant from the Federal Government's Advanced Manufacturing Growth Centre (AMGC) to develop a local manufacturing capability for its dual-lens smart fishing camera.
The patented, world first dual-facing fishing camera features an innovative design which allows video recording of both sides of the fight – enabling recreational anglers to capture their fishing experiences in a completely unique and novel way.
Given the camera's position at the top of the line, Siren's solution reduces the fish's visual deterrent to taking the bait, while a novel attachment function reduces the risk of camera loss.
"Unlike products currently available on market, Siren's novel attachment design means the buoyant camera does not need to be tied to the fishing line," reads the company's product overview.
"Siren's unit clips over the line and reduces the chance of loss due to the line snapping between the camera and fishing rod, ensuring the camera is not carried away by the game in the event of line breakage."
"Once a fish has taken the bait, the angler attaches the Siren camera to the fishing line with a simple clip attachment, whereupon the camera slides down the line before settling on the surface due to its buoyancy, with one camera submerged and the other pointing back towards the angler."
Phil West, Director and Co-founder of Siren Cameras, said the idea for this innovative fishing camera was conceived during a fruitless deep-sea fishing trip.
"For fifteen minutes I tussled with something, then the line snapped and of course the day was dominated by stories of the 'one that got away'. This was where it all began for Siren and spurred a brainstorming session between my brother-in-law and myself about how to prove that the day's experience was more than a tall tale," Mr West said.
"We started from scratch in an industry we knew nothing about. Collaboration with Australian designers, engineers and AMGC has resulted in a product with more functions than we thought possible – this would have been impossible for us to achieve alone."
In addition to capturing video, the Wi-Fi connected camera also features an App that can transmit video footage and collect fish species, GPS, water temperature, date and time information simultaneously.
Siren believes that data collected over a long enough period of time will enable the creation of new revenue streams through information on marine resources and fish stocks, and will assist with a better understanding of fish stock levels, trends, migration patterns, and health, among other indicators.
Siren expects to sell over 2.8 million units over the first 10-years of trade while generating numerous local jobs across the supply chain.
Image credit: https://www.amgc.org.au/