SmarTech Markets Publishing has released a new white paper titled "Revolutionising Healthcare: How 3D Printing is Creating New Business Opportunities", revealing where the money will be made in the 3D-printed medical market in the next five years.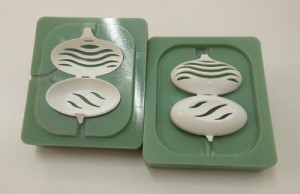 The white paper examines and analyses the unique business opportunities that exist for 3D printing in the medical industry and the future evolution of 3D printing technology in healthcare, including:
The growing influence of 3D printing in medicine
3D-printing enabled medicine
Matching 3D print technology to medical market needs
Creating market value in medical markets with 3D printing
The revolutionary future for 3D-printed medicine.
The report underlines that 3D printing brings to the medical industry the ability to provide customised medical products which have the ability to improve medical care while reducing healthcare costs and the need for additional surgeries and malpractice lawsuits.
Based on market research and industry analysis carried out for SmarTech's report "3D Printing in Medical Markets 2015: An opportunity Analysis and Ten-Year Forecast", the white paper predicts that the 3D-printed medical market will hit the $715 million mark by 2020.
"Leading 3D printer companies such as 3D Systems, Arcam, Materialise, and others have already capitalised on applying both 3D printing technology and services to medical applications. SmarTech analysis of the overall market for non-dental medical applications in 3D printing reveals an exciting future ahead for the segment, where printers, imaging technology, and modelling all come together to create a value greater than the sum of these individual parts," it says in the paper.
SmarTech's analysis shows that 3D printing is uniquely positioned in the area of medical applications when compared to other popular industries such as aerospace, automotive, and others, where 3D printing is already being used.
"In medical applications cost becomes a secondary concern to a successful outcome, which may save a life or greatly improve the quality of one. This cost factor clearly distinguishes the economics of medical 3DP from other kinds of additive manufacturing," the paper states.
"In the medical sector, 3D printing has also created entirely new solutions that could not exist with previous technologies. For example, the printing of advanced medical models for procedural planning, reference and training has progressed significantly over the past several years. In some areas, 3D printed models are quickly becoming absolute necessities for surgeons and doctors in order to increase success rates and reduce operating times."