Cama Group, a family owned company whose core business is engineering and production of complete high technology secondary packaging systems and machinery, has recently opened an Australian office to service the local market.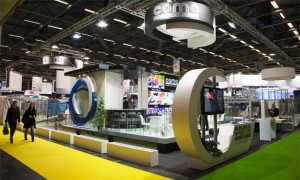 Headquartered in Italy, Cama Group also has subsidiaries in France, the United Kingdom, Germany, Thailand, United States and China.
Cameron Traum, General Manager of Cama Australia, said the foresight of Cama to invest in Australia and to once again lead the way for European packaging suppliers demonstrates their innovation and commitment to the Australian market.
"Cama understands the importance of direct contact with our clients, and we want to make sure our service standards are the best in market. The only way to make sure we can do that is by investing in the market and being here in Australia," Mr Traum said.
"The reaction to our local presence; having our own spare parts and service established within Australia has been overwhelming. We are involved in significant projects in the market so it looks as though we will exceed all our expectations in terms of involvement in the market and returns in the first 12 months."
Cama designs and develops packaging machines and robotic systems for use in food and non-food industries, and covers the primary and secondary packaging processes.
Cama's flagship product is the IF316 – a compact machine which includes a compact former, a loading system with delta robot, and a closing system with a two interpolated axis robot incorporating a specific lidding tool.
"The machine is set up for the secondary packaging of flow-packed snack bars, but it can be adapted to pack other kinds of products, and can be easily integrated in a packaging line just before the palletising station," it says in the press release by Cama.
The IF316 has been built by Cama according to its new cabinet-free design concept, offering a reduced footprint by integrating the electrical and pneumatic component control cabinets into the machine pedestals angles.
Such compactness helps to minimise cabling and makes it easier to place the utility devices right where they are needed, with further benefits in terms of accessibility for maintenance tasks.
The automation system on the IF316 has been designed and built using Rockwell Automation components, whereas an Allen Bradley 1756-L72S GuardLogix controller manages the machine's functions by synchronising the three phases of the packaging process.
"Rockwell Automation is recognised all over the world as a leading automation, motion and safety supplier to the packaging industry so it makes sense that Cama uses a company that can offer us the same levels of supplies and services that we offer to our customers," said Mr Traum.
Cama is an ISO 9001 / ISO 14001 / OSHAS 18001 certified company which is now considered one of the top tier suppliers for most large multinational FMCG companies.
With ever increasing market demands, Cama reinvests annually in a significant R&D program that provides new innovation and function for even the simplest mechanisms and solutions.