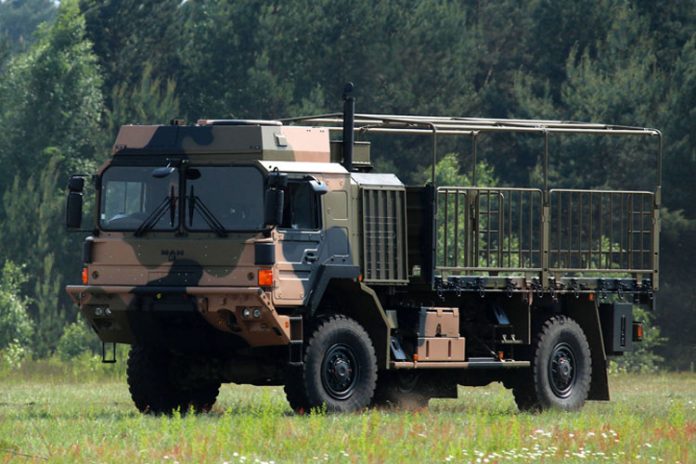 Queensland-based bulk liquid storage manufacturer Holmwood Highgate has been awarded a $30 million contract to deliver fuel and water modules that will be fitted to Defence's fleet of logistics trucks being delivered under Land 121 Phase 5B.
Making the announcement, Defence Industry Minister Melissa Price said the $30 million contract with Rheinmetall MAN Military Vehicles will support ongoing jobs for the company's 150 Queensland employees.
"The acquisition of more trucks by Defence is creating many opportunities for Australian businesses," Minister Price said.
"Critically, this new $30 million contract with Holmwood Highgate will mean ongoing work for the company's 150 employees who are based in Queensland.
"These trucks have proven highly capable in their short service-life to date, and given Holmwood's continued delivery of high-quality products, the company has been contracted to supply additional fuel and water modules for the tanker variant."
Based in Loganholme, Holmwood Highgate has grown from a simple operation on the outskirts of Brisbane in the 1950s to a globally recognised name in bulk liquid tankers.
The company, which employs a diverse range of highly skilled tradespeople, ranging from aluminium welders, boilermakers and fitter welders to spray painters, mechanics and auto electricians, had previously secured more than $108 million worth of work supporting Phase 3B of Defence's Land 121 Program.
Image credit: https://www.rheinmetall-defence.com/