Global leader in lightweight metals technology, engineering and manufacturing, Alcoa has announced that it will curtail the remaining 74,000 metric tons of smelting capacity at its São Luís (Alumar) facility in Brazil.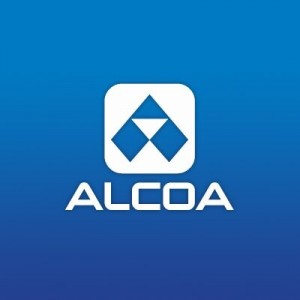 Alumar (Consórcio de Alumínio do Maranhão) is one of the world's largest complexes for the production of primary aluminium and alumina. Alumar is a consortium formed by Alcoa, Rio Tinto Alcan and BHP Billiton.
According to the company's announcement, the decision is in line with its recent announcement "to evaluate upstream capacity for possible curtailment, closure or sale as the company optimises its commodity portfolio."
"We continue to take decisive steps to create a globally competitive commodity business and are executing against our upstream capacity review," said Bob Wilt, President of Alcoa's Global Primary Products.
"These are difficult but necessary actions in support of Alcoa's strategy to lower the cost base of our upstream businesses."
The smelter was deemed uncompetitive as a result of challenging global market conditions in primary aluminium production and increased costs.
"We understand how deeply this decision affects our employees, our contractors and our communities," said José A. Drummond, President of Alcoa Latin America.
"Our teams have worked extremely hard to make the plant competitive, and we will actively consult with our employees, unions and community stakeholders to minimise the impact of this action. We will continue working to achieve the competitive conditions necessary for aluminium production in the region."
The curtailment adds to the 85,000 metric tons of capacity idled at São Luís in May 2014 and the 12,000 metric tons curtailed in October 2014, and is set to be complete by 15 April, 2015.
By curtailing high-cost smelting and refining capacity, Alcoa supports its goal of lowering its global aluminium and alumina costs by 2016.
The refinery at São Luís is unaffected and will continue normal operations, Alcoa said.
BHP Billiton announced that South32 has agreed with Alcoa, its joint venture partner and operator of the Alumar aluminium smelter, to suspend potline I.
"The temporary suspension of the smelter does not impact operations at the Alumar refinery or Mineração Rio do Norte bauxite mine. The decision to suspend production at the Alumar smelter will not have a material financial impact for South32 or BHP Billiton," the company said in a news release.
South32's Brazil Aluminium business includes a 14.8% interest in the Mineração Rio do Norte open-cut bauxite mine (MRN Mine), a 36% in the Alumar alumina refinery and a 40% interest in the Alumar smelter.