Stratasys' 3D printing technologies have officially penetrated the mainstream market in China as the company announced that it is now offering its office automation solutions in the country.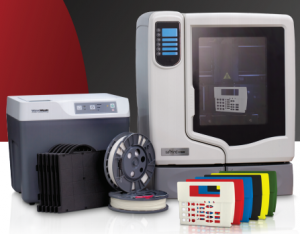 In a press release via PR Newswire Stratasys Asia Pacific, a subsidiary of Stratasys Ltd which manufactures 3D printers and materials for personal use, prototyping and production, said their products will help more businesses streamline their concept modelling and design validation processes.
"China is one of the fastest growing markets in the Asia Pacific region.  The demand for 3D printing has been strong," said Jonathan Jaglom, General Manager of Asia Pacific & Japan from Stratasys AP.
"The Chinese government's plan to promote 3D printing technologies to boost its manufacturing power and drive high value-adding manufacturing effort has helped increase industry and general awareness in the value of 3D printing."
To support its entry in the Chinese market Stratasys appointed Shanghai Aurora Office Automation as the master distributor for its entry-level "Idea Series" of 3D printers. Shanghai Aurora is a subsidiary of The Aurora Group, one of China's largest electronics and office supply retailers.
Aside from selling the Idea Series the partnership will also provide local support and services for the printers which include the Mojo, uPrint SE and uPrint SE Plus models.
"As 3D printing goes mainstream, we have adopted the strategy to make our technology more assessable to customers. Leveraging the vast network of the Aurora Group is our big step," said Jaglom.
Aurora's services will commence on January 1, 2014, during which the company will be responsible for handling all fulfillment of the "Idea Series", providing aftersales service inclusive of materials and parts to customers in China.
Stratasys said the latest development demonstrates the growing demand for entry-level 3D printers in the region and shows their commitment to service excellence. A leader in the 3D printing industry, Stratasys has over 1,500 employees and holds over 500 granted or pending additive manufacturing patents globally. Stratasys subsidiaries include MakerBot and Solidscape and the company operates the RedEye On Demand digital-manufacturing service.