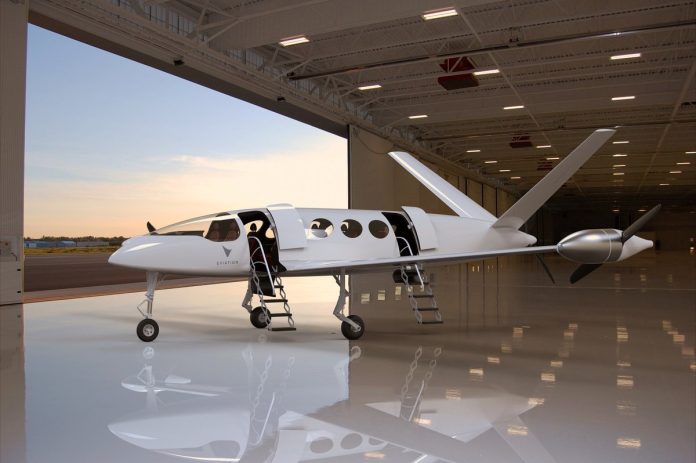 Eviation Aircraft is utilising Stratasys' 3D printing solutions to accelerate its R&D process for everything from prototyping to tooling and evaluation of production parts.
Eviation founder and CEO, Omer Bar-Yohay, said the company is using Stratasys 3D printing to develop one of the world's first all-electric commuter aircraft which will bring mid-range cities like  London and Paris 'closer together through all-electric air travel'.
"In the next four years, Eviation aims to make regional air travel a cost-effective and clean option that rivals any existing form of transit today," Mr Bar-Yohay said.
He said the Stratasys' 3D printing solutions enabled the company to test many of its designs long before it needed to invest in actual certifiable parts, resulting in accelerated processes and more innovative designs, as well as significantly reduced engineering costs.
"Our ability to create new iterations of designs with 3D printing and see how they perform in real-time is helping us reduce critical capital costs, even as we accelerate our rapid prototyping phase," Mr Bar-Yohay explained.
"The kind of highly iterative, in-house manufacturing process that Stratasys 3D printing has refined is crucial to the life of a company in the constantly changing, and highly competitive, transportation space."
According to him, Stratasys' technology has saved the company 'several hundreds of thousands of dollars' and approximately 'six months or more of workforce hours' in two years of operation.
"Today we are using the technology for prototyping test parts and tooling; the ability to produce lightweight parts in complex geometries will also enable us to explore the possibility of 3D printing parts for the final aircraft," Mr Bar-Yohay concluded.
Stratasys' Head of Rapid Prototyping Solutions Business Unit, Stratasys, Mr Zehavit Reisin, said Eviation was a great example of how 3D printing promotes in-house innovation and can accelerate the time-consuming and expensive development phase for both start-ups and mature companies.
"This enables them to develop new concepts and produce working prototypes quickly, without racking up significant costs up front," Mr Reisin continued.
"Our extensive experience in aerospace – ranging from prototypes and tools to the use of our technology for flight-certified aircraft interior and launch vehicle components – makes Stratasys solutions an optimal fit for aviation companies looking to improve cycle time and development efficiency, while pushing the envelope of innovation."
Eviation expects to begin flight testing in late 2018, with commercial availability slated for 2021.
Image credit: www.eviation.co