In order to meet the growing demand for digital dentistry and to satisfy the needs of orthodontics and dental clinics in the region, Stratasys Asia Pacific has appointed Sydney-based Dental Axess new channel partner for Australia and New Zealand.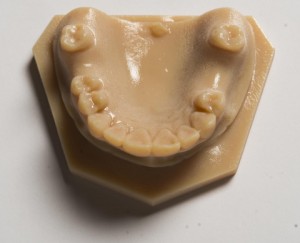 Dental Axess will focus on the sale and provision of local support and services for Stratasys' dental portfolio, the company revealed in a news release.
Stratasys Asia Pacific is a subsidiary of Stratasys Ltd., a world leader of 3D printing and additive manufacturing solutions.
The company also introduced its most versatile Objet Eden260VS Dental Advantage 3D Printer which allows for faster and more cost-effective production of dental parts with delicate features and fine details.
"We believe that dental practitioners are increasingly seeing the clinical and productivity benefits that 3D printing can bring to their daily work," commented Ido Eylon, General Manager of Southern Asia & Pacific from Stratasys AP.
"The dental market has always been a strategic focus at Stratasys. With the addition of Objet Eden260VS Dental Advantage to Stratasys' wide range of solution offerings and the strengthening of our dental channel partner network, we are confident to capitalise on the growing potential in the region, providing local expertise to cater to the unique needs of the segment."
Dental Axess is an independent distributor and integrator of CAD/CAM systems for all major dental indications.
The company connects customers to a wide range of local and international milling and printing solutions through the largest manufacturing network in Australia and New Zealand.