Leading global provider of 3D printing and additive manufacturing solutions Stratasys announced yesterday that it has completed the acquisition process of Solid Concepts, the largest dedicated provider of additive manufacturing / 3D printing, rapid prototyping, tooling and injection moulding services in North America.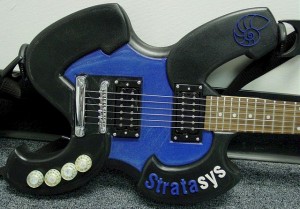 According to the press release by Stratasys, the company aims to establish one additive manufacturing services business unit by combining Solid Concepts and Harvest Technologies with RedEye, its existing digital manufacturing service business.
"We look forward to enhancing our customer offering with the completion of this transaction. With Solid Concepts' deep knowledge of manufacturing and vertical focus, such as medical and aerospace, Stratasys will be even better positioned to meet our customers' evolving additive manufacturing requirements. We are delighted to welcome the talented employees of Solid Concepts to the Stratasys family and look forward to completing the acquisition of Harvest in order to form a leading strategic platform to better meet customers' needs," said David Reis, chief executive officer of Stratasys.
Solid Concepts, founded in 1991, is mainly focused on vertical manufacturing including medical and aerospace, with annual revenue of about $65 million and 450 employees.
Harvest Technologies specialises in parts production, materials and systems. The company was founded in 1995 and has 80 employees.
Stratasys announced the definitive agreements to acquire Solid Concepts and Harvest Technologies last April and is now set to bolster its services business to go with its software and hardware. The new business unit is expected to add to its earnings a year after the deals close.