Alcoa, the leading aerospace manufacturer, announced on Monday that it has signed a $1.1 billion agreement to make jet engine parts for Pratt & Whitney, a unit of United Technologies Corp.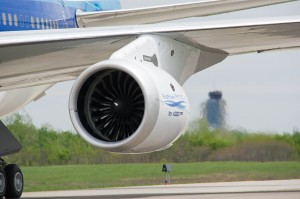 Under the terms of the agreement, aside from providing key components for Pratt & Whitney's PurePower PW1000G, V2500, GP7000 and several other regional jet and military engines, Alcoa will also forge the first ever aluminium fan blade for jet engines developed for Pratt & Whitney's PurePower® engines using an advanced aluminium alloy and a proprietary manufacturing process.
"We're going where no materials scientist has gone before," said Alcoa Chairman and Chief Executive Officer, Klaus Kleinfeld in a press release.
"Combining Alcoa's proprietary alloys and unique manufacturing processes with Pratt & Whitney's design, we cracked the code on forging an aluminium fan blade that is lighter and enables better fuel efficiency. Through this exciting new 10-year deal, Alcoa will deliver not only aluminium fan blade forgings but also a range of other advanced product forms, from blades and vanes to structural castings, for some of Pratt and Whitney's best-selling engines."
With the new aluminium alloy, the PurePower engine will be lighter, fuel- and cost-efficient and will be used to power some of the highest volume aircrafts in the world, including the next-generation Airbus A320neo.
"Through our novel engine design, and by working with industry leaders such as Alcoa, we are able to provide our customers with double-digit improvements in fuel efficiency, environmental emissions and noise. The PurePower engine's hybrid metallic fan blade represents a significant advance in our engine design and allows us to meet engine performance requirements while reducing weight and cost," said Paul Adams, president, Pratt & Whitney.
"This agreement demonstrates the value of our proven next-generation engines. As we prepare to ramp-up production of these engines, we are actively seeking suppliers like Alcoa who can deliver high-quality parts, while meeting cost targets."
The company said it would use aluminium and aluminium-lithium from its Pittsburgh, Pennsylvania and Lafayette, Indiana facilities for the front fan blades, which will be produced using proprietary manufacturing processes at its Cleveland, Ohio plant.
"We worked in lock step with Pratt & Whitney during their development of the engine, providing technical solutions that previously did not exist," said Eric Roegner, Chief Operating Officer, Alcoa Investment Castings, Forgings, and Extrusions.
"This breakthrough harnessed the full capabilities of the Alcoa Advantage—the combination of our metallic science expertise at the Alcoa Technical Centre and our manufacturing strength at our plants in Cleveland, Ohio and Lafayette, Indiana."