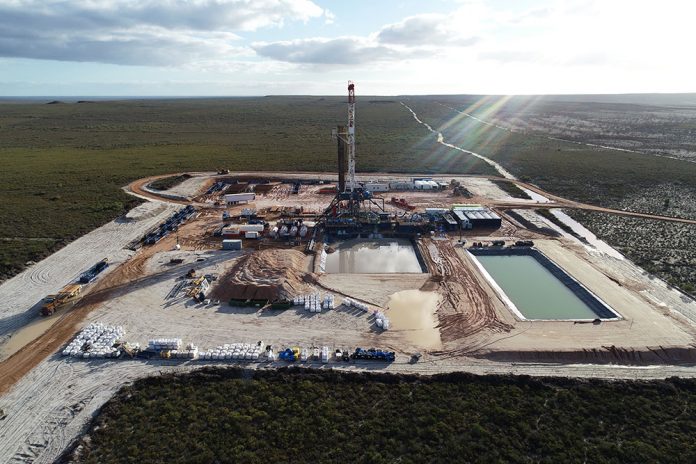 Strike Energy Limited has announced the launch of Project Haber, a new ammonia and urea manufacturing facility to be located at Geraldton in Western Australia.
Strike said the project will produce low cost urea – an ammonia-based product predominantly used as a fertiliser – from its Greater Erregulla gas fields in the onshore Perth Basin in WA, which will form the backbone of the commercial viability of the project.
The explorer anticipates that the project will secure more than 628 PJ of additional demand for its low-cost Perth Basin gas, consuming 86 TJ per day of natural gas over a 20-year timeframe.
The company has completed feasibility studies with TechnipFMC on a 1.4 mtpa urea production facility with a blended input of some blue and green hydrogen.
Strike, which has already entered into discussions with several parties with an interest in securing offtake and/or equity in the project, said the total development is estimated to cost approximately $2.3 billion.
CEO and Managing Director, Stuart Nicholls said the project would stimulate the Mid-West economy through the creation of more than 1,000 jobs during construction and hundreds of direct and indirect long-term operational roles.
"The launch of Project Haber concludes more than a year of feasibility work by the company aimed at identifying the best way to monetise Strike's world-class gas resources in the Perth Basin," Mr Nicholls said.
"That work has resulted in this compelling development opportunity, which can kick start Australia's gas led recovery, and manufacture Western Australia's natural resources into a product stream the country now relies on global imports for.
"Once in production, Project Haber can support the ongoing competitiveness of Australia's agricultural industries by lowering one of the main cost inputs into Australian farms, all whilst employing regional West Australians and consuming local natural gas."
According to the company's announcement, Project Haber will be primarily focused on meeting the need of Australian farmers, with surplus product to be made available to international markets.
Image credit: https://strikeenergy.com.au/