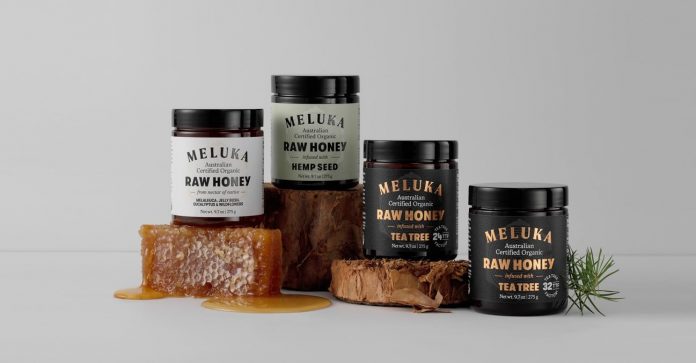 Meluka Honey, a flagship product listed under Eve Investments (ASX:EVE), has just been accepted into Amazon-owned grocery chain Whole Foods in the US — inching Eve closer to its global expansion goal.
In a press release today, Eve announced that two of Meluka's leading products  — Organic Raw Native Honey and Organic Raw Native Honey infused with Tea Tree TTF24 — entered the product catalogue of American supermarket chain Whole Foods Market, Inc.
Grocery and wholesale distributor United Natural Foods will distribute the products to Whole Foods on behalf of Manuka. 
Whole Foods will begin stocking its shelves across 40 stores in Northern California with the aforementioned products by April 2020. 
Global expansion, one jar at a time
Home to approximately 15 million people and the cities of San Francisco, San Jose (Silicon Valley), and Oakland, the Northern California market is a potential growth region for Eve as it seeks to penetrate international markets.
The acceptance of Meluka products in the US aligns with an ongoing expansion strategy, which sees Meluka Australia leveraging its Amazon USA platform to transition to more traditional distribution channels.
According to the latest National Retail Federation list, US-headquartered Amazon.com is the world's second-largest global retailer.
"… Meluka's sales performance and review/rankings in the Amazon marketplace works to rapidly establish the validity of the Company's products," the release said.
"Then by establishing credibility and a sales record on one of the biggest global online platforms, the opportunities to secure in-store brick and mortar distribution are greater."
Eve identified the US organics and wholefoods sectors as key markets for the company's product development expansion initiatives.
On the Meluka update, Managing Director Bill Fry stated: "The acceptance of Meluka's products into Whole Foods Market is an important milestone for our organization."
"We look forward to commencing sales through Whole Foods Market and continuing to build our presence in the US." he added.