U.S. airplane manufacturer Boeing has announced that it has received 71 new orders for its 737 commercial jetliner in a week, taking its total tally to 176 new orders since the turn of the year.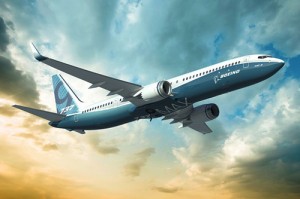 According to the news article on Industry Week, a Boeing spokesman said that 40 of the 71 new 737 orders were for the 737 MAX, a new, re-engined model that will improve fuel efficiency.
The 737 MAX is Boeing's answer to European rival Airbus's new A320Neo. Both planes are expected to make first flights in 2016 and to be delivered to customers the following year.
The Chicago-based company said it had already received more than 1,800 orders for the new airplane.
According to the news release by Boeing, the company has rolled out its first Next-Generation 737 made at the increased production rate of 42 airplanes per month. The strong market demand for Boing's Next-Generation 737, the world's best-selling commercial jetliner, has seen the company increase production by 33% since 2010.
Due to continued demand for the jetliner, Boeing is planning to ramp up production to 47 airplanes a month in 2017.
Boeing is an American multinational corporation that designs, manufactures and sells fixed-wing aircraft, rotorcraft, rockets and satellites. Headquartered in Chicago, the company is organized into five primary divisions:  Boeing Commercial Airplanes (BCA); Boeing Defence, Space & Security (BDS); Engineering, Operations & Technology; Boeing Capital; and Boeing Shared Services Group. Boeing employs almost 170,000 workers at its facilities all over the world.