WDS Limited, a leading Australian integrated provider of specialist development, design, engineering, construction, fabrication and maintenance related services to the mining and energy sector, has announced that its Energy Division has signed a Field Development and Operations Construction Master Services with Arrow Energy for Arrows Domestic Gas requirements.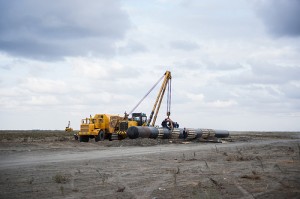 According to the ASX announcement by WDS, the contract was signed in joint venture with China Petroleum Engineering & Construction Corporation (CPECC), a company specializing in oil engineering, manufacturing, construction and lump-sum contracting. The term of the agreement is two years with an option to extend for another year. The initial anticipated value of the contract is expected to be around $40-80M over the first two year period.
"WDS has been working with its 50:50 Joint Venture partner CPECC for two years and is delighted with the award of this contract by Arrow Energy. It continues a long standing relationship between Arrow Energy and WDS and provides us with a further opportunity to expand our service offerings to CSG Upstream Developments," said WDS Managing Director Terry Chapman.
The Joint Venture will provide a vast range of services, including: fabrication and installation of wellhead surface infrastructure; installation of associated gas distribution and water gathering flow lines; HV and LV power works, as well as civil construction and maintenance works.
The mobilization of personnel, plant and equipment for the project will begin in April 2014 out of the joint venture's Brisbane office. The works will be conducted in the Surat and Bowen Basins in Southern and Central Queensland and will be supported by WDS's facilities in Brisbane, Dalby, Roma, Moranbah and its fabrication facilities in Yatala, south of Brisbane.