The South Australian Government has commissioned the VTT Technical Research Centre of Finland to make an assessment of the forest industry potential in the Green Triangle region and identify the short, medium and long term sustainable and achievable market opportunities to increase productivity and business co-operation.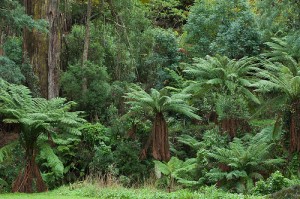 According to the VTT report, South Australia features more than 340,000 hectares of plantation forest, consisting of pine and eucalyptus.
The report outlines a set of seven pathways to raise short-term production value and establish specialized biorefinery business in the long term.
One pathway applies to the production of bio-oil by fast pyrolysis, the production of biochar by torrefaction and the production of power, heat and biofuels via a gasification process. According to the findings, pyrolysis plants could be realized in the Green Triangle in a time span of 3 to 5 years and could utilize a significant volume of unused forest residues available in the region.
According to the report, the short-term productivity of the region's forestry can be boosted through more efficient use of timber resources, increased production value for the construction industry and capitalizing on opportunities offered by raw material and individual side streams. For example, VTT's report states that x-ray scanning used to analyse the inner structure of timber and identify it for optimal use could increase the saw mill's return for 5%, amounting to about 70 million Australian dollars in additional annual revenue.
VTT's long-term recommendations require the construction of new production facilities that would produce biobased chemicals and polymers, nanocellulose, cellulose-based textiles and absorbing materials and membranes.
"VTT is the world's leading organization for the conversion of research into concrete business opportunities. The report provides us with directions for the next five to ten years and beyond," said SA's Minister for Manufacturing, Innovation and Trade Tom Kenyon.
The report was conducted in two stages and funded by the South Australian state and Australian Federal Government.